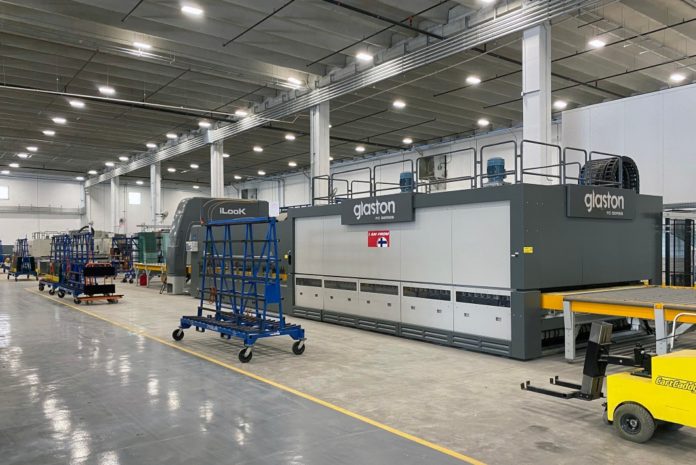 By the end of this year, Florida-based Vortex Glass aims to provide a full range of tempered, laminated and insulated glass products to the Florida and Caribbean construction and architectural markets. The company started its first phase of operations in March 2021, suppling tempered glass to the aforementioned markets, as they began to rebound. "Our goal is to invest in the best equipment to provide our customers with the best quality," said Mauricio Giraldo, the company's sales manager.
Vortex Glass' primary mission is to offer customers high quality, hurricane impact-resistant glass and insulated glass. Located in Miami, Florida, the company also aims to supply residential and commercial construction sectors with tempered glass for shower doors, office partitions and insulted glass (IG) window units.
"We aim to provide customers with everything," said Giraldo. "We will have so many different processes in the same place so that we can supply general contractors or glazers with almost any glass they need. We want to be seen as their single source for heat treatment and IG manufacturing. We'll be able to provide about 90% of all the glass required for architectural use."
According to Giraldo, the company will be equipped with the very best lines – Glaston's FC and RC lines for tempering glass, ProL for laminating and the latest VARIO insulating glass line with its TPS spacer to complete the portfolio. The company is currently setting up and testing its laminating lines. By the end of 2021, all three key processes, it hopes, will be ready.
Although the Glaston tempering and lamination machines were purchased a few years ago, operations were delayed due to a change in warehouse location. Once the new warehouse was ready, Glaston's team tested the lines to ensure all worked smoothly.
"Our experience with Glaston so far has been good. The FC line is a good equipment concept," said Giraldo. "The VARIO line will arrive in July and is scheduled to start production late this year."