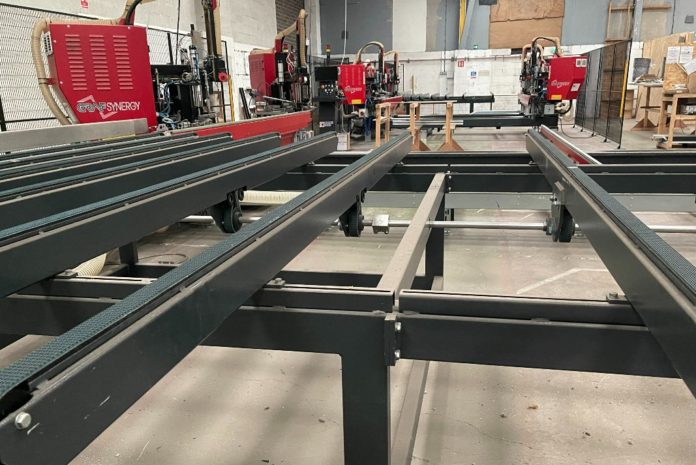 Glazed extension merchant, Abcell, has partnered with Deceuninck, to offer customers a complete range of PVC-U windows and doors, and to give installers even greater choice. Deceuninck's 2800 Heritage Sculptured windows, flush casement windows, flush residential doors and French doors have been added to the Abcell range.
"We're passionate about providing customers with the best choice of products," said Neville Gleed, Abcell's operations director. "Our new partnership with Deceuninck means that installers can now benefit from a premium PVC-U range.
"Our investment in the new product range is part of Abcell's commitment to customers. The new products are available in smooth or woodgrain finishes. Deceuninck products are fabricated by our expert factory team using our two Graf welders, giving customers the high quality finish they want. That means installers will be able to choose from our impressive window, door and roofing range to give homeowners a huge number of options for their glazed extension projects."
Rob McGlennon, Deceuninck's managing director, added: "We are delighted to welcome Abcell to our growing family of fabricators. As a highly experienced and well-respected manufacturer, Abcell recognises that demand for colour and for premium products is at an all-time high. With products such as our award-winning Heritage Flush Sash and our market-leading colour offer that includes 30 colourways available from stock, Abcell is now in a commanding position to capitalise on that demand and to help its customers grow."
To find out more about Abcell, visit www.abcell.co.uk.