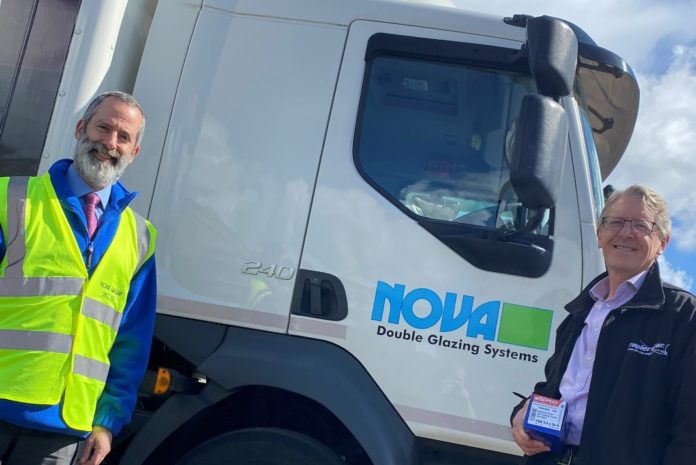 Nova Group, a window and door manufacturer for the retail and commercial sectors, has partnered with fastener systems specialist Rapierstar, to strengthen the quality and performance of its PVC-U windows and doors, and also to introduce an assured, fire-rated door solution. The Altrincham based company, which is celebrating its 50th anniversary this year, provides a wide range of PVC-U and aluminium solutions to retail trade installers, the commercial sector and social housing clients, including conservatories and secondary window systems. As a provider of both frames and sealed units, Nova Group has full control over supply, which means it can apply strict quality control and put continuous improvement at the heart of its strategy.
Nova Group's 95,000ft² facility produces around 1,500 windows and doors every week for customers across the UK, many of whom are involved in new build and high quality trade window supply. The production facility has recently benefited from major investment in machinery, including a third machining centre with an Avantek Supercut 5 CNC, new corner cleaners, bead saws and in-line welders. A further £500,000-worth of new machines and transport vehicles has been ordered for delivery this year.
One of the latest additions to Nova Group's portfolio is a 30-minute, fire-rated composite door range, dual-certified for fire resistance and PAS24 enhanced security, which utilises the Winkhaus FireFrame. This advanced door frame system has been rigorously tested to ensure it comfortably retains its integrity for at least 30 minutes in the event of a fire. It also accommodates the Winkhaus AV2 multi-point locking system, with the option of upgrading to automatic multi-point locking through the BlueMatic AV2-E.
The introduction of this high performance fire door set provided an opportunity for Nova Group to partner for the first time with window and door fastener specialist Rapierstar. Its StarPVCU fasteners are used throughout the FireFrame fire and security door set, including screws for attaching lock keeps, thresholds and toplights. Rapierstar's StarFix frame fixings are supplied for installation along with very specific fitting guidance.
The success of this fire door collaboration inspired Nova Group to explore how it could use different types of fasteners across its PVC-U window and door assemblies, to enhance the quality and performance of the finished products. After a fastener health check was undertaken to audit how fasteners were being used throughout the factory, Rapierstar proposed a series of recommendations and new solutions to help Nova Group gain a competitive edge.
Simon Felstein, Nova Group's managing director, said: "Having now completed five decades manufacturing windows and doors, our team knows just how important it is to be continuously innovating and looking for better ways to do what we do. Partnering with Rapierstar, therefore, has been an extremely positive move, giving us the opportunity to make some positive changes that will give additional quality assurance to our broad customer base."
Paul Balfe, Rapierstar's technical consultant, added: "Nova Group's longevity in the market is a clear demonstration of how well they serve their customers and the quality of their products, so it's exciting to be working with the team as their fastener supply partner. We look forward to supporting Nova Group further in all areas of manufacturing and testing to ensure the right fasteners will always deliver the right results."