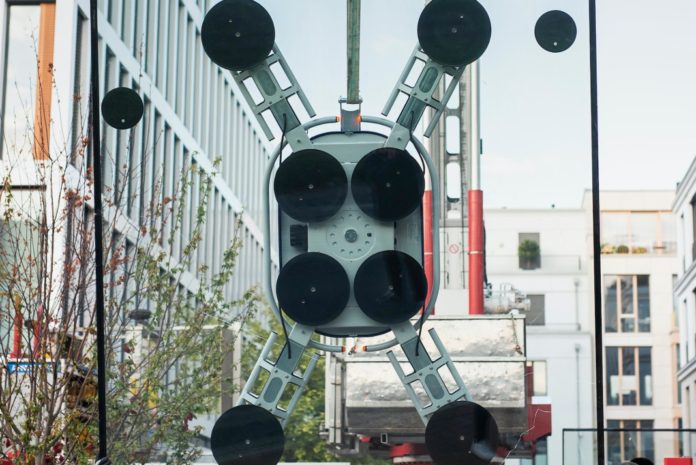 The German-owned glass processing company Bohle has unveiled its Liftmaster Quadro automatic vacuum lifting system, developed to safely handle weights of up to 800kg. The product is the result of Bohle's in-house research and development programme, setting new standards for safety with its patented operational system and digital displays.
Built around a dual-circuit vacuum system, the Liftmaster Quadro doubles up on safety. It is also fully tested to the European Standard for lifting systems EN13155.
"Bohle is recognised as a global leader in the manufacture and supply of safe manual lifting devices. Liftmaster Quadro draws down on this expertise," explained Dave Broxton, Bohle's managing director. "The product of a major R&D programme, it brings the same focus on rigorous testing and leading-edge innovation to automatic vacuum lifting equipment, building in additional safeguards in every aspect of its design and operation."
The Liftmaster Quadro offers a high degree of operational flexibility, comfortably coping with weights of up to 600kg with the standard unit or 800kg through the use of four extension arms. The system can also be swivelled through 90° and rotated through 360° or locked in any one of 12 positions. This is made easier through the use of a continuous handrail, which runs the entire circumference of the lifter, meaning that the Liftmaster Quadro can be controlled from any side or angle, comfortably and safely.
Cables and hoses are enclosed inside the housing of the lifter so there is nothing to catch. It also features audio visual warnings and alarms, including a digital temperature display that shows battery levels. An easy-release mechanism means that batteries can be changed quickly, without the use of specialist tools – even holding the vacuum while the battery is replaced. Liftmaster Quadro is also highly mobile and can be packed down to fit on a dedicated transport frame.
"You can see the thought that's gone into this product," added Dave. "It's been designed from the ground up as an evolution of lifting frame technology drawing on the expertise that Bohle has acquired in glass handling technologies and in particular, Veribor suction lifters. We've spent decades refining the design, the composition and the ergonomics of those products – and you can see it there for the first time in Liftmaster Quadro, as a next generation automatic vacuum lifter."
For more about Bohle's product and service offer, visit www.bohle.com, email info@bohle.ltd.uk or call the customer services team for free on 0800 616 151.