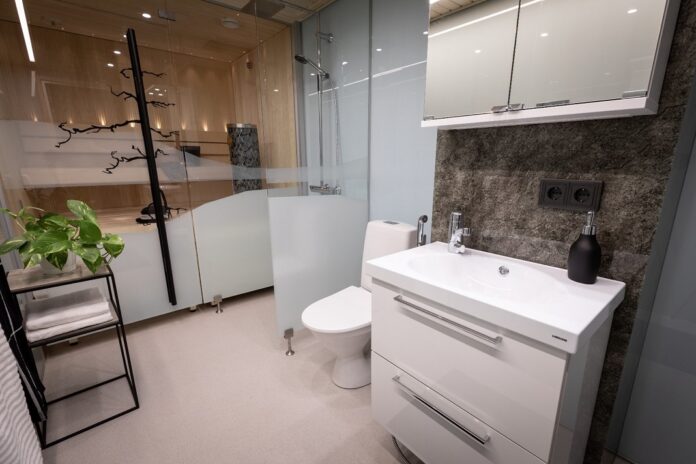 NSG Group has launched its Pilkington OptiShower glass range in the UK. The glass is marketed as preventing surface corrosion when exposed to water, moisture and humid environments. The range meets EN 1096-2 standards, which certifies that the products are able to withstand challenging outdoor weather conditions and abrasion.
The glass is easier to keep clean due to its pyrolytic anti-corrosion coating which acts as a barrier on the surface of the glass, business representatives have said. They went on to explain that the range is coated 'on-line', meaning that the anticorrosive coating is applied while the glass is still hot, rather than as a post-manufacture spray. This reportedly makes the product easier to process, as well as harder and more robust when in use.
Pilkington OptiShower has a range of residential and commercial applications, such as shower cubicles or back plates against cooking surfaces in kitchens.
Pilkington OptiShower's anti-corrosion properties also make it suitable for marine applications, such as aquariums, where it provides transparency while resisting the cloudiness which can start to show over time when a glass surface begins to deteriorate in harsh moist or humid conditions, according to business leaders. It's also practical for maritime vessels, including parapets and external windows in yachts and cruise ships, to reduce cleaning requirements while providing uninterrupted views for passengers.
Kirk Green, Pilkington UK's regional sales manager, said: "Pilkington OptiShower has become a go-to glass for designers specifying in high-moisture areas where the glass needs to maintain its transparency, from shipbuilders to shower cabinet makers. We're excited to launch this product in the UK to help new customers identify applications where the glass can deliver long term durability, no matter the conditions."