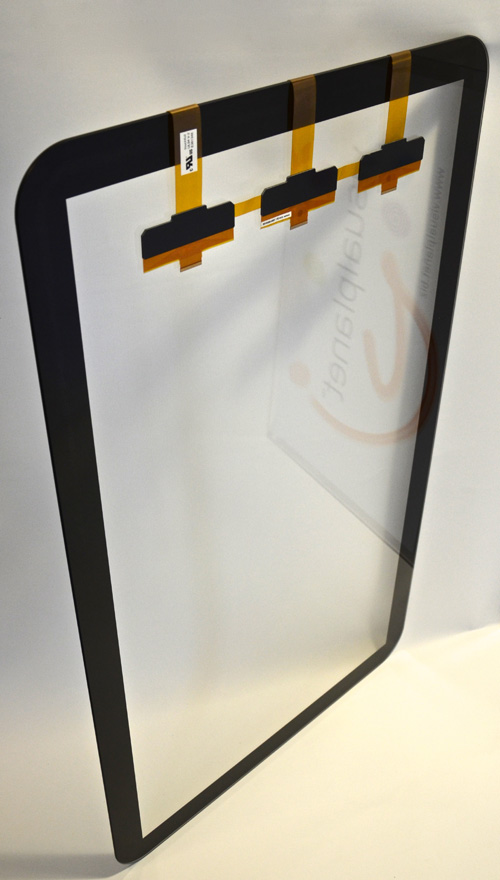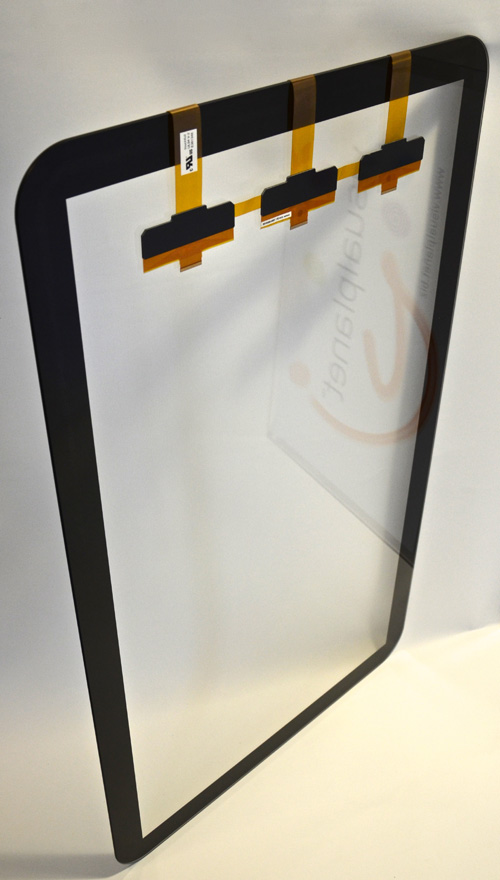 Large-format touch sensor expert, Visualplanet, has formed a 'strategic partnership' with Romag to create touchglass, a glass laminated variant of touchfoil.
Building on touchfoil's success, touchglass is said to bolster Visualplanet's offering to worldwide integrators requiring durable and customised glass touch sensors for public-facing touchscreen solutions.
According to Romag, the 'market-disrupting' partnership is an 'industry game-changer'. Using state of the art glass shaping, curving and ceramic printing machinery, Romag will supply glass that incorporates customised borders and motifs. This enables Visualplanet to offer bespoke touchglass designs that are ideal for kiosks, self-service ticketing, vending and wayfinding, as well as multiuser tables and curved cabinets for the gaming industry.
Dan Spencer, product manager at Visualplanet, commented: "Visualplanet invented touchfoil and founded the large format, 15-75 inch, flexible film Pro-Cap touch market – a market that continues to grow significantly at 6-8% CAGR. Customers have been asking for an 'on-glass' version of touchfoil and we are now able to respond with touchglass, allowing us to directly compete against the incumbent suppliers of glass laminated touch sensors."
He continued: "With over 70 years of unrivalled, customised glass manufacturing and processing experience, Romag share our passion for innovation. Together, we can tailor-make touchglass in volume, as a single, dual or multitouch sensor to meet integrators' vast scope of needs, and an anticipated 99% of design briefs."
Ryan Green, CEO of Romag, concluded: "Romag has a proven track record of innovation and we are delighted to have partnered with Visualplanet who share this enthusiasm. Using our advanced manufacturing processes and visualplanet's touchfoil technology, we are the only supplier that can produce completely bespoke solutions to service this growing market."