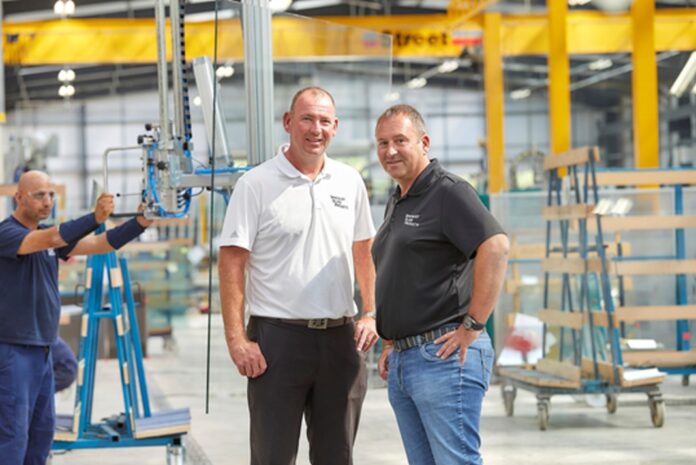 Specialist Glass Products (SGP) is set to feature in an episode of Channel 4's Grand Designs after bending large units of glass for a Cheshire-based home renovation. The episode is set to air on Wednesday 31 August at 9pm.
The popular show's film crew documented the process of large-scale glass curving at the Huddersfield-based company's Milnsbridge factory in September 2020. The glass was used for a property renovation in Hales Barnes, Cheshire.
The customer supplied free issue glass that needed bending to fit the project's design requirements. SGP's factory and machinery allows for curved glass up to 3200mm x 5000mm, according to business representatives have said. Whilst the team faced technical difficulties when filming due to unprecedented faults in the glass provided, the outcome was successful and received praise from Grand Designs' host, Kevin McCloud.
Andrew Taylor, SGP's managing director, said: "Having the film crew visit us was an amazing experience and we can't wait to see how our products have been used in the upcoming episode. As a manufacturing business, it's fantastic to showcase the types of products we create on a daily basis here at the factory and highlight what we are capable of with our machinery, experience and innovation."
SGP previously featured in an episode of Channel 4's Amazing Spaces last year. In that episode, the show's host, George Clarke, visited SGP's factory, and Andrew taught him about the process of toughening glass Earlier this year, SGP won business of the year at the Examiner Business Awards in March and provided the glass signage for London's Elizabeth Line.