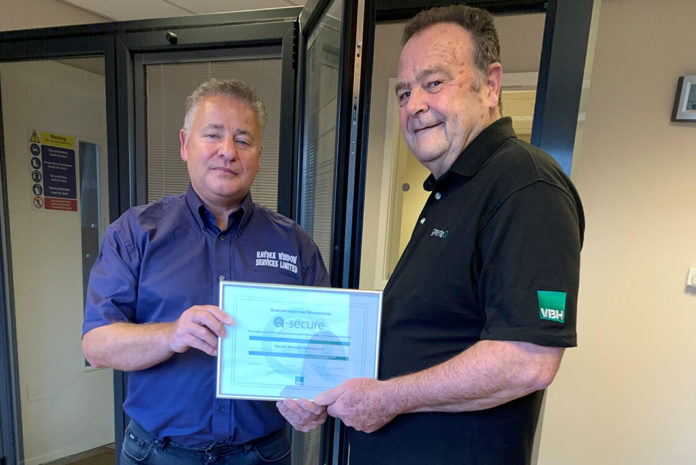 Specialist aluminium fabricator, RayDek Window Services, recently celebrated 21 years of supplying windows, doors and curtain walling products for commercial, construction and domestic installations throughout the UK.
As well as supplying finished products, RayDek also offers an installation service and provides full maintenance programs from its South Shields base.
The company began a relationship with VBH in 2002 and now sources a wide selection of products from the award-winning hardware specialist.
Director, Raymond Boundy, said: "We're a busy company with a hard-won reputation for quality and reliability. As such, we need a strong and flexible supply chain. We can rely on VBH to supply what we want, and on time. They keep us informed of new product trends and they are also very clued up on changes to legislation and standards. Their area sales manager, Des Turnbull, is always on hand, or a quick call to Lesley Mills in the customer services team always leads to a quick response."
RayDek says that it uses many Greenteq products on its windows and doors, and like many manufacturers, they have switched to Greenteq Clearspan hardware on its aluminium bi-fold doors. As an approved Q-secure manufacturer, the company can offer customers a free 10 year security guarantee on their bi-folds.
Raymond concluded: "VBH have a wide range of products from their own Greenteq range and other brands such as Yale, but they are more than just a supplier. They believe in working with us in a true partnership. The Q-secure guarantee is a prime example of them supporting us in our quest for new business at no cost to us. You can't stand still in business if you want to succeed, and it's support such as this has led us to work with VBH for much of our very successful 21 years in business."