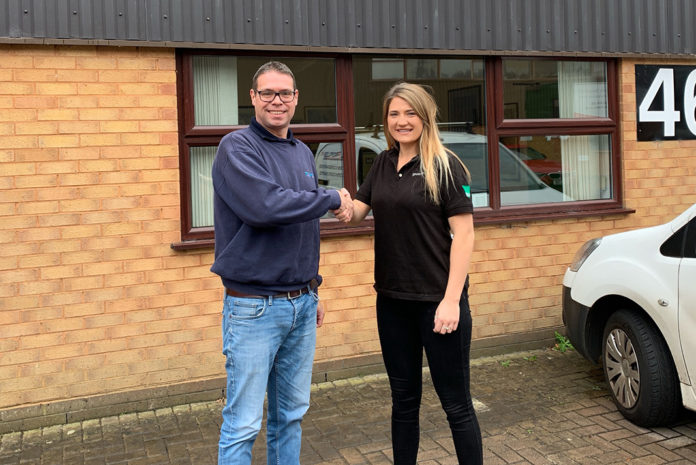 Total Profiles was founded in 1987 as a trade fabricator supplying local builders and installers, and within a few years this extended to a retail offering. The Hampshire-based fabricator has used VBH hardware products from the beginning and is said to have enjoyed a long-term, mutually beneficial partnership.
"From the offset it was decided that quality would always come first," said Steve Flavell, who joined the family business in 2016 as sales and marketing director. "That's why we chose Rehau for PVC-U profile, and VBH (then known as Wagner) for the best quality hardware. After 31 years and many changes in the industry, we're still loyal to these two brands."
VBH supplies Total Profiles with hardware for residential doors, stable doors, outward opening casement windows, patio doors and tilt/turn windows. The fabricator chooses hardware from VBH's own Greenteq range including Gamma and Q-star profile cylinders, door hinges and tilt/turn handles. According to Steve, Greenteq's choice of 12 furniture finishes is another benefit for Total Profiles: "We order all Greenteq finishes, as both our trade and retail customers really appreciate the wide choice of colours and use it to their advantage. Overall trends for the last 18-24 months have seen a huge increase in grey windows, doors and bi-folds as well as flush windows. The Greenteq range complements this with on-trend finishes such as anthracite grey."
Steve added: "VBH is always available for both sales and technical support, with Harriet Adams, area sales representative, and Karen Campbell, customer service co-ordinator, looking after our account with visits and calls. Colin Russell from VBH's in-house technical team has been brilliant for any 'out of the box' technical issue with a non-standard piece of hardware.
"VBH's service and support, along with the extensive product range, scores a 10/10 from us."