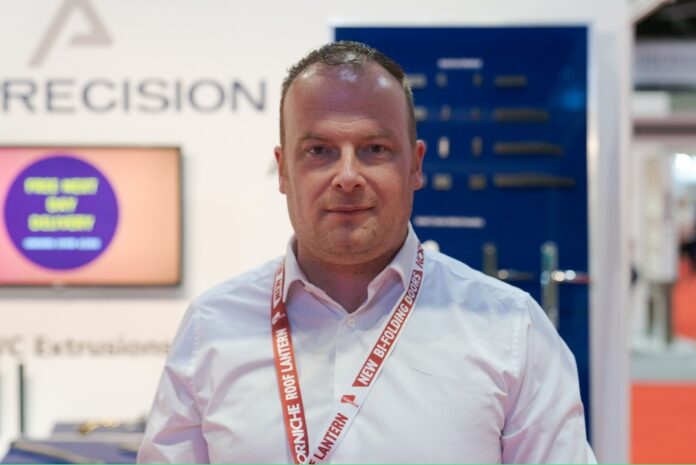 AT Precision has achieved ISO 9001 certification. Recognised internationally as one of the world's most widely adopted quality management systems (QMS), ISO 9001 demonstrates a company's ability to deliver high-quality services to customers on a consistent basis. AT Precision has joined the 1% of elite UK businesses to gain certification, firmly establishing the company as a market-leading supplier of quality aluminium bi-fold hardware.
Michael Hewitt, AT Precision's sales director, said: "Achieving ISO 9001 is a testament to our efforts and commitment to delivering excellent customer service. I'm incredibly proud of the entire AT Precision team."
He added: "We have always prided ourselves on delivering quality products matched with excellent customer service: from expanding our manufacturing facility in order to increase both production and storage capacity to investing in the growth of our product range in order to offer our customers everything they need. Throughout a difficult period for the industry that was rife with supply chain disruptions and price increases, we managed to maintain impressive Otif scores, next-day delivery, availability across all items and minimal price increases."
Working from a 18,000ft² manufacturing facility, AT Precision supplies the Everglide range of bi-fold hardware, including rollers, top guides, pull handles, cleats and shootbolt handles, as well as the Everseal range of gaskets. Both ranges are compatible with all major systems.
Because they're manufactured in-house, the products come at a significantly lower price compared to other suppliers. The company also promises next-day deliveries on all orders made before 1pm and free delivery on orders within the UK over £250. It reported record summer sales last year.