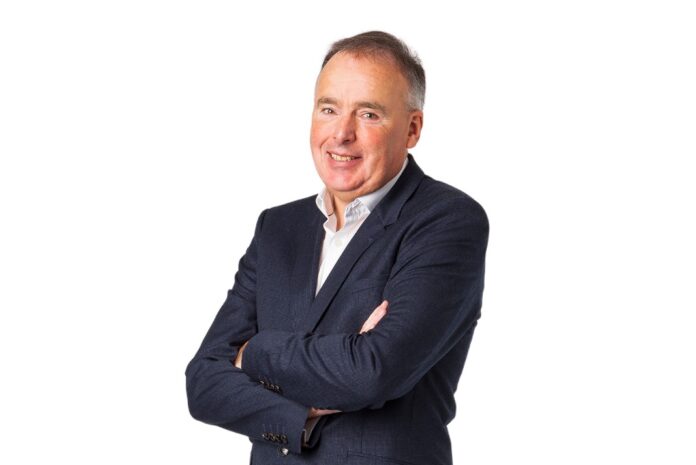 Independent hardware distributor Carl F Groupco has reported strong sales. "We're starting 2023 the same way as we ended 2022 – strongly," said John Crittenden, the firm's managing director. "Hardware is always a bellwether for the wider industry, so it's heartening to see such strong sales."
According to John, the strongest sales are coming from the aluminium door sector. "At the premium end of the market, aluminium continues its resurgence, as do large glazed doors," he reported. "These are product trends that show no signs of slowing down, and we expect them to continue well into 2023."
One range showing particularly buoyant sales is Roto hardware, John explained, of which Carl F Groupco is one of the UK's major stockists. The PAS 24-compliant Inowa sliding door hardware is designed for both aluminium and PVC-U sliding doors, including the popular Aluplast Smart-Slide door system.
The Inowa range has Grade Five corrosion resistance as standard, which makes it ideal for coastal and high-rise installations, Carl F's representative explained. The sliding door hardware is easy to open and close, even with the heaviest sashes, because the closing movement is perpendicular to the frame profile and roller bearings mean that the sash doesn't need to be lifted.
Soft close functionality enhances safety when opening or closing. The circumferential gasket and active locking points keep the sash tightly sealed in bad weather conditions, helping it achieve rain and air permeability testing to BS EN 13126-17 and making it one of the best sliding system solutions from an air/water tightness perspective, according to Carl F representatives.
"Roto hardware gives our customers the perfect mix of premium quality and features, simple assembly and installation," John added. "It's a compelling range.
"Our strong start to the year, especially in areas such as aluminium hardware, is an indicator that there is still plenty of opportunity in the market. Long may it continue!"