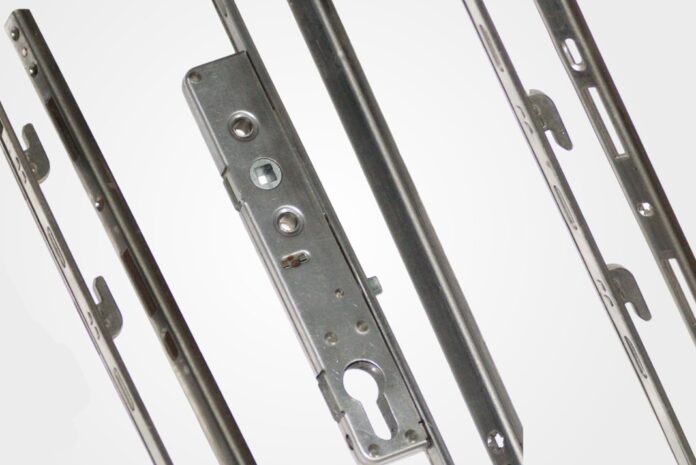 Hardware manufacturer VBH, the company behind the GreenteQ brand, claims to have forged a strong reputation as a supplier to specialist patio door manufacturers. The GreenteQ range includes hardware and furniture solutions for aluminium bi-fold doors, lift/slide patio doors and, most recently, PVC-U inline sliding doors.
VBH representatives advise that the GreenteQ Clearslide lock has been well received by manufacturers of Deceuninck, Kömmerling, Rehau and Veka PVC-U sliders since its launch. The lock and keep are manufactured from hardwearing stainless steel. Both are covered by a 10-year guarantee.
Eight sliding hooks and two anti-lift pins ensure that Clearslide locks provide a very strong connection to the frame, according to VBH. The lock meets the requirements of all relevant security standards, and is covered by Kitemark KM727991 (building hardware used in windows and doorsets). As a consequence, VBH had added Clearslide to its approved hardware list for its Q-secure Premium consumer guarantee. This means that Q-secure installers can offer a guarantee of up to £8,000 on their sliding doors.
Clearslide can be operated by the GreenteQ standard Alpha Patio P-Handle, with its 10-year guarantee, or by the Coastline stainless steel handle set that is supplied with a 25-year surface guarantee. The handles are interchangeable, so upgrading when required is easy, they say.
Rob Norman, VBH's business development director, said: "We do great business with Clearslide on the four profiles that we launched with, and have had many requests from users of other PVC-U systems who want to use the lock on their doors. We're busy developing further solutions that will satisfy these requests and expand Clearslide's reach. Watch this space."
To get in contact with VBH, call 01634 263263 or email info@vbhgb.com. You can also engage with the business' Twitter handle, @vbhgb.