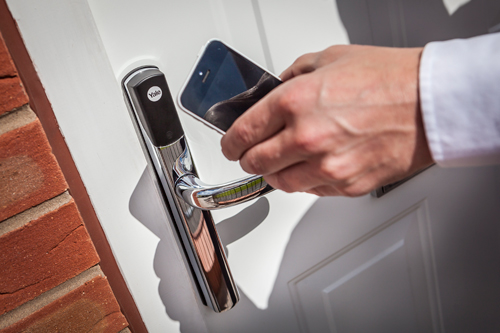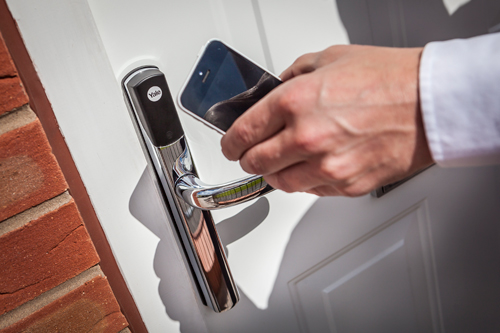 Endurance Doors says it has become one of the first door manufacturers in the UK to introduce the new Yale Conexis L1. This brings to market a Bluetooth enabled keyless smart door lock, that can be operated by a mobile device and that meets PAS 24.
This 'revolutionary development' by Yale, adopted by Endurance Doors, is said to represents 'a new era in smart home technology' in terms of security. As well as achieving PAS 24, the lock is also fully compatible with the existing Winkhaus Trulock multipoint locking system specified by Endurance.
The Yale Conexis L1 allows homeowners to configure, control and unlock their entrance door via any Android or Apple device through a secure Bluetooth, low energy app. It also enables the user to create and send mobile keys from around the world and also to keep track of everyone entering the property. This smart lock also benefits from a backup battery and a tamper alarm.
There is also a unique Twist and Go function, providing users with the option to turn their phone around 90º to unlock the door, in addition to other options of key tag, key card or phone tag. Through the Yale wireless module, there's also the possibility to integrate the Yale smart home alarm or CCTV range through the app and additionally, connect to other smart home networks with the appropriate module.
Stephen Nadin, managing director of Endurance Doors, commented: "Smart lock technology has finally arrived for the entrance door market and we believe this is an important statement from us, in becoming early adopters for what is a fundamentally embryonic, yet important part of the sector. Entrance door keys are a legacy of decades gone by and whilst the humble key isn't dead yet, this is an exciting move for us, the composite door market and Yale."