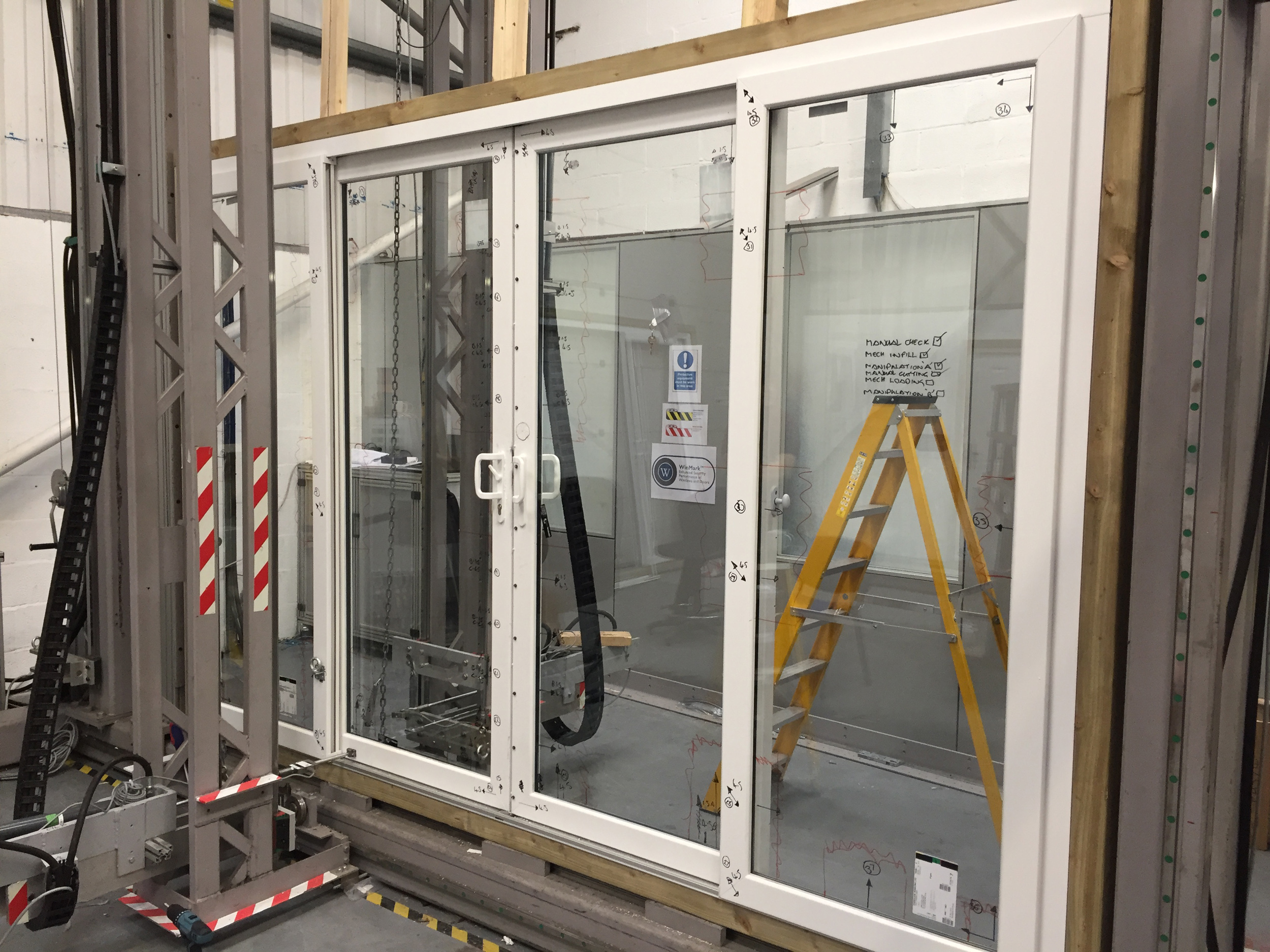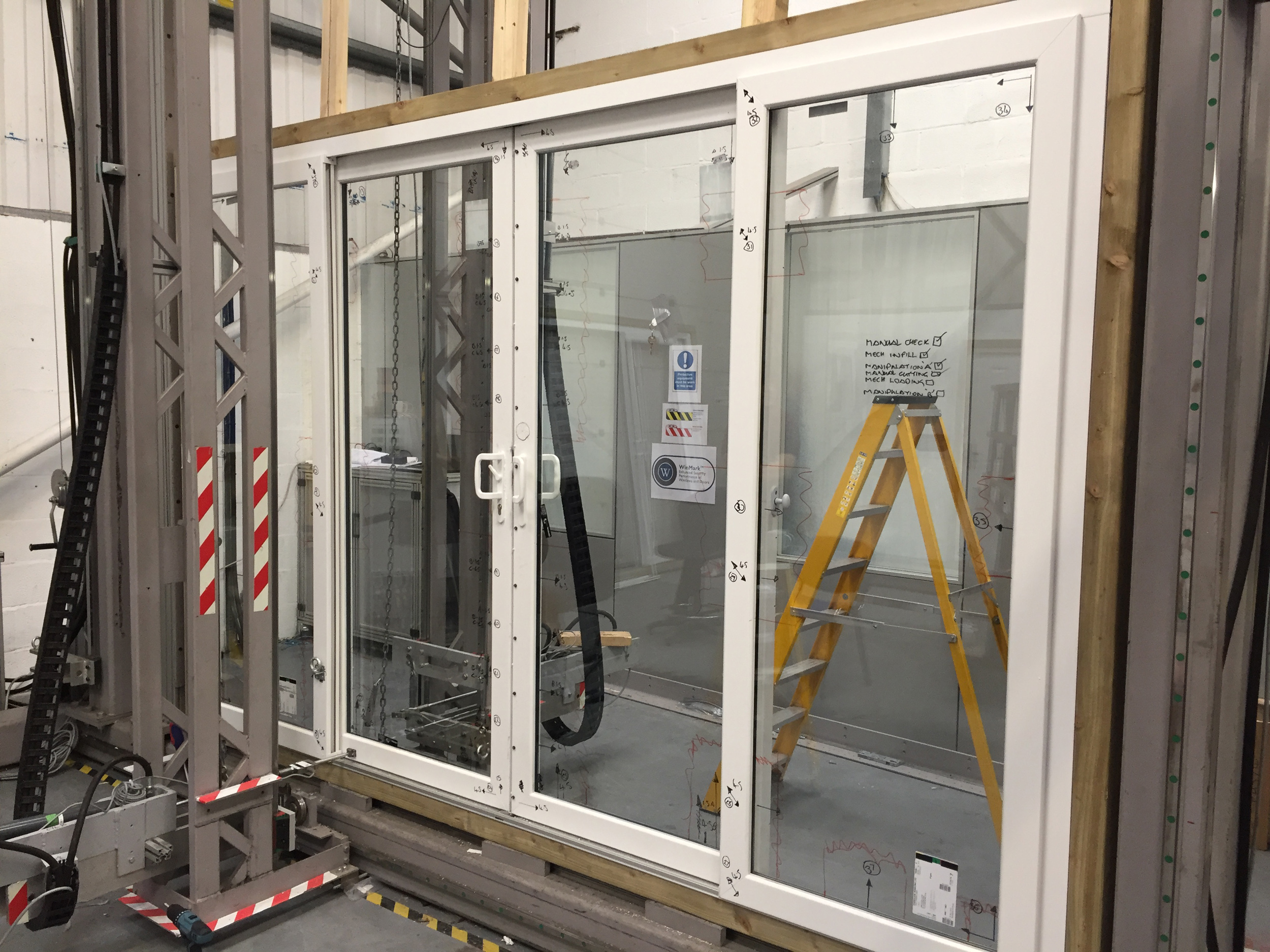 Kömmerling's patented PremiLine PRO patio door has successfully achieved PAS 24 in a four-pane variant, using a single door set for the entire testing procedure and without the need for additional, 'unsightly' plunge bolts.
According to Kömmerling, PremiLine PRO was launched in August 2015 as the first PVC-U patio door that could achieve PAS 24 and meet the standards for operational handle height of no more than 1,200mm from the floor within the Lifetime Homes design criteria. The recent physical test of the four-pane variant reportedly extends the PAS 24 remit further and 'highlights the product engineering credentials of Kömmerling'.
The PAS 24 procedure involved a 15 minute test with 'human intervention' forms of attack using crowbars and other hand tools, followed by the mechanical loading of 37 different points on the door, which were subjected to half and quarter tonne loads in different directions. Additional 'human intervention', as well as soft and hard body impact testing was also carried out on the same door, from the start to the conclusion of the testing programme.
The four-pane variant of PremiLine PRO is said to have passed the PAS 24 testing 'with ease' and will carry Secured by Design certification, which will also be extended to three-pane alternatives and a unique triple track design.
Kömmerling says that collectively, PremiLine PRO provides the most secure, capable and wide ranging PVC-U patio door system in Europe. It can reportedly be easily manufactured with existing PremiLine profiles, only requiring an additional track and hardware upgrade package.
The PremiLine PRO concept was developed in conjunction with Fullex Locks by harnessing a compact sized multipoint locking system at the patio door interlock, which is operated by a simple lever. It was launched in response to the new Document Q regulations and will offer housebuilders a compliant, German engineered door that looks and performs to the latest standards.
Kömmerling says social housing specifiers will also benefit from a product that satisfies the criteria for Lifetime Homes standard and 'with security a key driver at consumer level in door set sales, homeowners will have the confidence once again to install high security patio doors in their respective homes, with the added re-assurance of a £1,000 security guarantee'.
Kevin Warner, head of sales and marketing at Kömmerling, commented: "PremiLine PRO is without question the most secure PVC-U patio door system in the UK, whether in the two, three or four-pane variants, thanks to physical testing. No other patio door can satisfy the needs of consumers, housebuilders or social housing specifiers with the same degree of confidence."