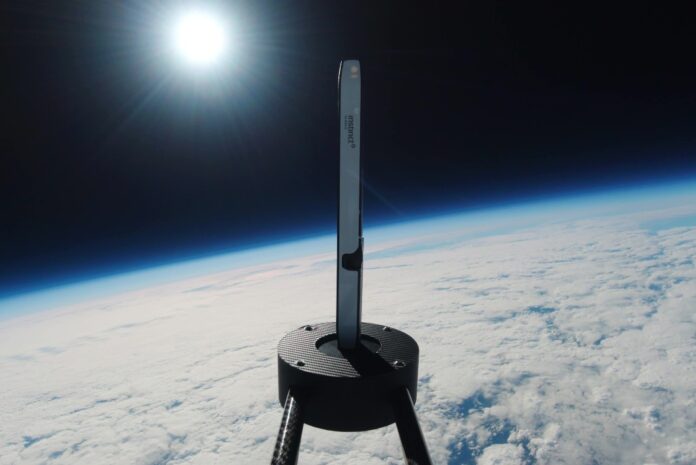 Leaders of Maco, the hardware brand, have sent the business' Instinct door lock into space. The product is branded as the first domestic door lock to reach space, and the achievement is to be marked at a dedicated event in the National Space Centre, Leicester. The launch is part of the Maco innovation tour that has spanned across Europe.
To achieve the space launch, the Maco team partnered with a company called Sent Into Space, whose staff have worked with major brands including Samsung, YouTube, the BBC and Disney. The Instinct by Maco lock travelled to an altitude of 106,850ft (32,568m), enduring temperatures as low as -65C for two hours, 15 minutes and 33 seconds.
Described as 'ground-breaking door solution' and 'the true door lock of the 21st century', Instinct by Maco has won the Red Dot and German Innovation awards. When asked why they decided to send their door lock into space, leaders of Maco replied: "Instinct has created the turning point in the way that doors can be locked and designed. Creating a solution like this, which changes the way we all enter our homes and use doors, needed something really special to capture just how innovative and different this solution really is.
"We pride ourselves on creating innovation in everything we do, from our solutions to our service and knowledge. Instinct in space encapsulates that in a truly spectacular way."
Maco's Instinct product landed safely back on earth in Telford, which is where the first Fit Show trade exhibition took place in 2013. The Fit Show has played an integral role in aiding the development, concepts and design ideas of Instinct across the last decade. Maco's leaders explained. This year's show is to take place at Birmingham's NEC from 23 to 25 May 2023.