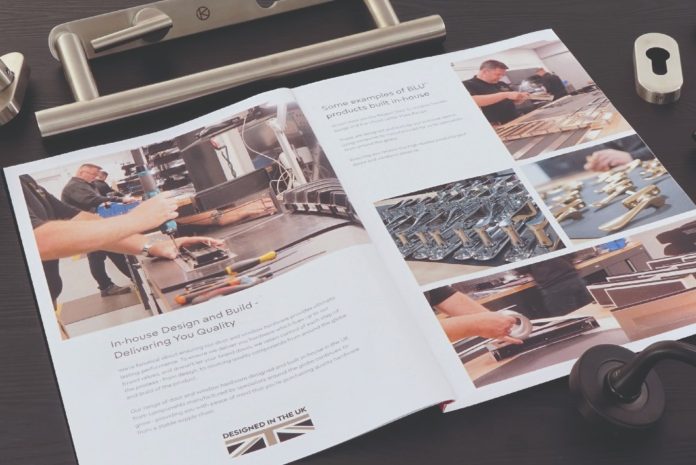 Coastal hardware believes in pushing the boundaries for door and window hardware, thinking beyond products and today's needs. Its latest BLU Book of 316 marine-grade, stainless steel door and window hardware exemplifies this philosophy, according to Neil Jones, Coastal's marketing manager.
"With today's homeowners spending more time than ever in their home, they've become more discerning than ever before," he says. "They not only want doors and windows which are better quality, but they want something which looks and performs better as well. They want to stand out from their neighbours and their doors and windows are a perfect way to do just that! It's why the more premium end of the door and window is experiencing such a growth surge and it comes down to the finest detail, such as the hardware fitted to their doors and windows.
"How can you make your doors and windows stand out? One very easy way for door and window manufacturers to make their doors and windows stand out in their customers' minds is to offer a suited range of quality door and window hardware, such as our BLU 316 marine-grade stainless steel hardware. BLU is a suited range of ironmongery for aluminium, composite and timber doors and windows which is proving to become increasingly popular with manufacturers and homeowners alike."
Loren Jenner, Coastal's CEO, added: "There are many reasons why door and window manufacturers are switching to our BLU range of 316 door and window hardware, not least because of its durability and offering the best protection against corrosion, but it's available in many popular finishes and designed with a high aesthetic appeal. It provides the most complete range of 316 stainless steel hardware available on the market today. From stainless steel door handles to window handles, patio door handles and door furniture such as letter plates, cylinder pulls and centre door pulls it's now a very comprehensive range. It's a very affordable range too, enabling you to offer a door or window range which is highly appealing and will give you the edge over your competition.
"The lifetime guarantee on the range is also proving a winner," said Loren. "The BLU hardware is guaranteed to last as long as the door or window the hardware is fitted to, which makes the BLU hardware range a much more sustainable option where you don't have to keep replacing the hardware. It also means manufacturers can fit the hardware with confidence and help bolster the guarantee they provide with their doors and windows."
The BLU 316 stainless steel hardware range is summarised in Coastal's new BLU Book B.05, which includes 'inspirational' imagery and advice. Request free copies by emailing sales@coastal-group.com.