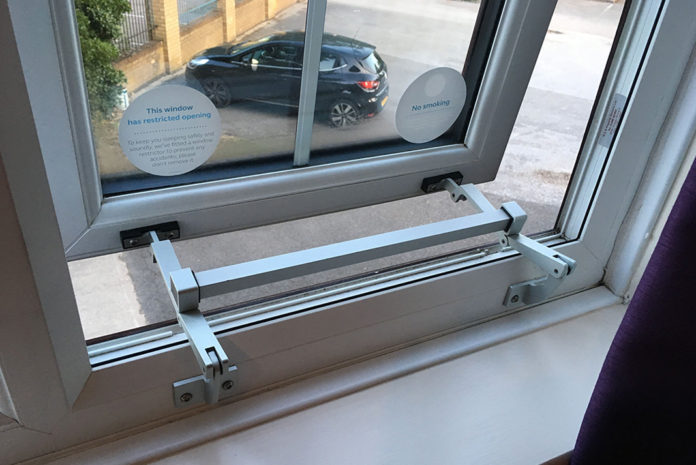 Folding openers have been used for many years to achieve secure and safe restricted opening and ventilation on windows in non-domestic buildings such as schools, hospitals and hotels.
According to Caldwell its aluminium folding openers are easy-to-use, robust and highly flexible. They can be operated by hand at low level or by pole at high level and in hard-to-reach locations, with options to accommodate most top- or bottom-hung, outward-opening timber, PVC-U, aluminium, steel and composite windows.
As official distribution partner for Caldwell folding openers, Window Ware says that it offers 'comprehensive' knowledge of the product range, as well as dedicated support and a 'wealth of experience' from hardware experts – including Richard Fraser who joined the team as the aluminium business development manager in August. Richard said: "As with our entire 6,500+ product range, we want our selection of Caldwell folding openers to be driven and defined by customer demand.
"During my three decades of selling and supporting this hardware brand, I've come to know which openers have proved most popular. We'll be making sure these essential parts are in stock and available on short turnarounds for time-sensitive fabricators and fitters. As to whether we stock non-standard variants with more specialised applications such as locking or releasable openers, we're going to let customers be our guides. Every enquiry we take for folding openers will help us build a more accurate picture of market needs and enable us to hone our product offering accordingly to create the ultimate choice for our customers."