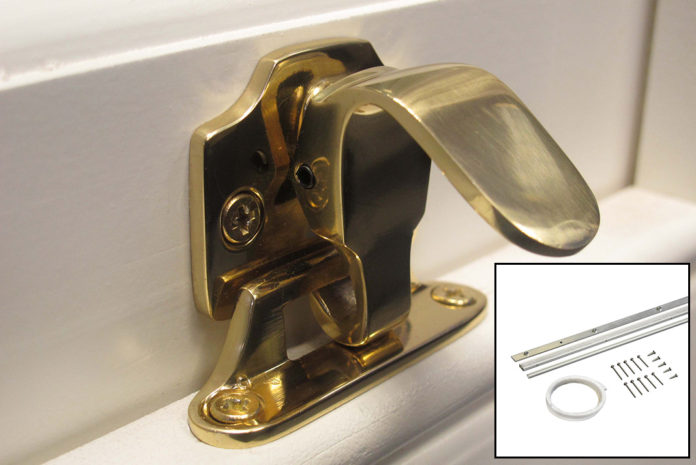 Launched back in January, the Mighton Security Range is said to complement sash window units with affordable, specialist hardware that, according to the manufacturer, would challenge even the most determined intruder.
According to Mighton, many of the products were existing offers, so the launch brought the entire selection together as a complete range catering for all security needs.
Mighton Products has announced the addition of two further items: Securibead Plus and the Latching Sash Lift.
The Securibead Plus is fixed to the window frame with Torx screws, an additional safety feature in itself due to the irregular shape of the screw head. Unlike traditional timber parting beads, its metal components prevent it being levered off with force. It also forms part of a larger SBD kit.
The Latching Sash Lift is operated from the inside of the property and features a spring-loaded lock, which automatically secures the window on closing.
Chairman, Mike Derham said: "With so much choice available to consumers who are quite literally 'window shopping', it is vital that we can provide them with an all round service, which includes options for enhanced security. Timber frame units are a conscious aesthetic investment – now we can match the high quality preferences of our customers with the Mighton Security Range.