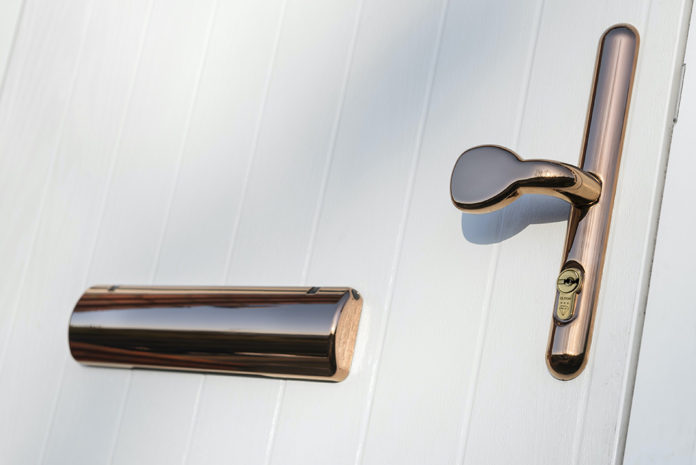 According to Nick Dutton, CEO of Brisant Secure, creating a pit-free furniture system has been a personal bugbear, ever since he moved on from running a door manufacturer and couldn't find a hardware system that 'did what it was supposed to achieve'.
2020 sees Brisant launching a brand new 20-year guarantee on the Sweet hardware system. The company has taken the decision to leap from 10 years to 20, following rigorous testing on handles and letterplates throughout last year.
Brisant says that the choices it made in manufacturing, coating with six layers of armour, 'have paid off'. The company put a handle in an independent test chamber and claimed it 'still looked great', even after being 'hammered' with saltwater for over 8,000 hours. That's 30x more time than required for the flagship EN 1906:2012 corrosion standard.
Sweet is described as an 'edgeless, long lasting, pit-free beautiful hardware system for any door'. It comprises of two types of handle, including the patented secure and award-winning Lock Lock. Brisant has created a second shape of letter plate, having listened to customers. There is now a more traditional square plate as well as the oval, edgeless shape. There are rounded, screwless numerals and letters as well as a new two-part knocker.
In addition to the standard colour range, Brisant has added the on-trend rose gold. 2020 also sees the introduction of the 2-part knocker which is still true to the Sweet design concept but moving on from the historical 'urn' knockers.