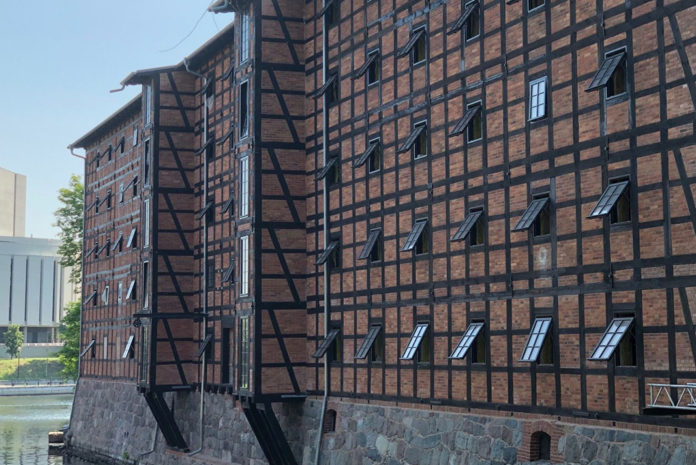 Over 300 sets of Titon window hardware have been fitted as part of the ongoing refurbishment of the Rother's Mills buildings on Mill Island, located in the historic old town of Bydgoszcz, Poland. The products installed include Overture E handles, Kenrick standard espags, top hung Venture hinges and Capture safety restrictors, which were all supplied onsite by Titon's Polish distributor, AGAS.
Remigiusz Biekowski, technical sales advisor at AGAS, said: "The historic riverside buildings have hundreds of timber windows, so required high quality hardware to ensure robustness and durability. Following extensive research, it was clear Titon offered the most suitable range of products, complying with the project's specification, as well as the relevant building regulations.
"We have worked with Titon for over two and a half years and have always been extremely impressed with the quality of their hardware and exceptional customer service. These sentiments were shared by our client Zakład Stolarski Marek Kapeja, who worked on the Rother's Mills refurbishment."
Daniel Obara, export manager at Titon, added: "We are proud to have been involved in such a prestigious project in Poland. Our hardware has certainly impressed, as another 500 windows fitted with the same Titon products are set to be installed from now into the new year.
"This is testament to the versatility and quality of our hardware portfolio, as we offer a wealth of handles, espagnolettes and hinges suitable for a wide range of applications."