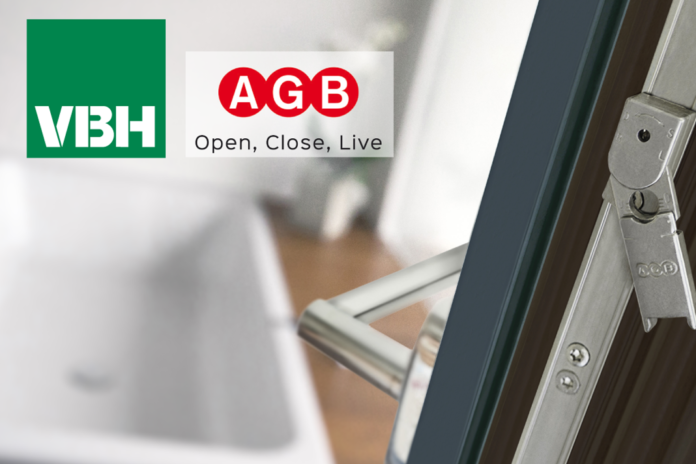 Leaders of the hardware specialist VBH have reported a surge in popularity of the ArTech tilt and turn system from AGB, a respected Italian hardware manufacturer.
They advised that ArTech is treated with the Activeage 'Hi-Protection' coating that enables the hardware to withstand more than 2,000 hours of testing in a neutral salt spray environment. Activeage is a 3-stage finish, incorporating layers of zinc, chromic passivation with silica Nano particles, and finally an organic mineral protection coating.
ArTech is available in surface fit, jigless, rebated and concealed hinge variants, all with standard-level and PAS24 security level options. Upgrading between the two is reportedly easy, with only minimal hardware changes.
The system's security performance as a major reason why so many fabricators are switching to ArTech, VBH's representatives have said. Security spec windows have been tested to forces of 5.5KN, nearly double the forces specified in PAS24.
"ArTech is incredibly resistant to attack, achieving almost double the required performance under PAS24," said Gary Gleeson, marketing manager at VBH. "It is built to withstand harsh and varied climates, such as ours in the UK, where so many windows are positioned not that far from windy, salt water environments or near busy roads.
"2,000 hours salt spray performance is extremely impressive when you consider that the top grade of BS EN 1670 is 240 hours, which is classed as 'very high resistance.'"
To find out more about AGB ArTech tilt and turn hardware, or any other hardware in the VBH range, visit VBH's website, call a representative of the company on 01634 263 263, email sales@vbhgb.com or interact with the business on X (formerly known as Twitter) using the following handle: @vbhgb.