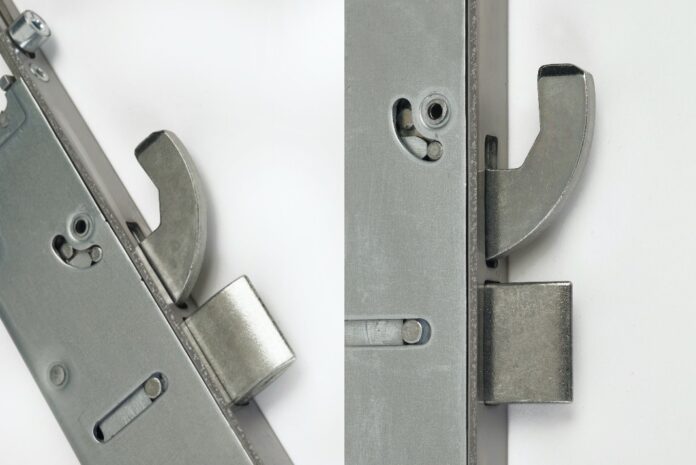 Yale Door and Window Solutions has launched its new Mantis 4 multipoint door lock. The new lock includes several improvements to the Mantis 3, according to Yale's leaders.
Improvements include a push-in snib feature that ensures the door remains open when required, and pre-compression rollers positioned within 100mm of the auxiliary cases for enhanced sealing, compression and security performance. Screw-in, hardened plastic tidy boxes also provide improved longevity.
In addition, the Yale Mantis 4 retains several features included in all Mantis range products, such as a chamfered linear bolt, an oversize deep penetrating hook offering 25mm engagement and allen key-compression adjustable keeps as standard. The range meets the new test requirements of PAS 24.
Yale Mantis 4 has been designed, developed, tested and manufactured in the UK, and benefits from enhancements that Yale has made to its manufacturing processes, business representatives have said. Among these are improving its plastic moulding cell by buying additional moulding machines, updating robots, implementing robotic sub-assembly, and creating a full robotic demoulding, sorting, bagging and boxing solution.
Paul Atkinson, Yale's managing director, said: "Our new Mantis 4 multipoint door lock significantly improves on the well-established Mantis 3, which can trace its heritage back to Millenco Hardware, a business that was acquired and integrated with Paddock Fabrications back in the day, before being sold and integrating with Yale in 2010. In recent years, our plastic moulding cell has really come into its own and we have continually invested in this area of our manufacturing operation with a series of updates.
"The Yale Mantis 4 certainly benefits from this investment. It offers outstanding security, functionality, and aesthetics, making it the most advanced multipoint lock in our Mantis range yet."
The Mantis 4 comes with the Yale 10-year security guarantee as standard and can form part of the Yale Security guarantee as part of a door set. For more information about Yale, visit yaledws.co.uk, call 01902 366 800 or follow @YaleDWS on Twitter.