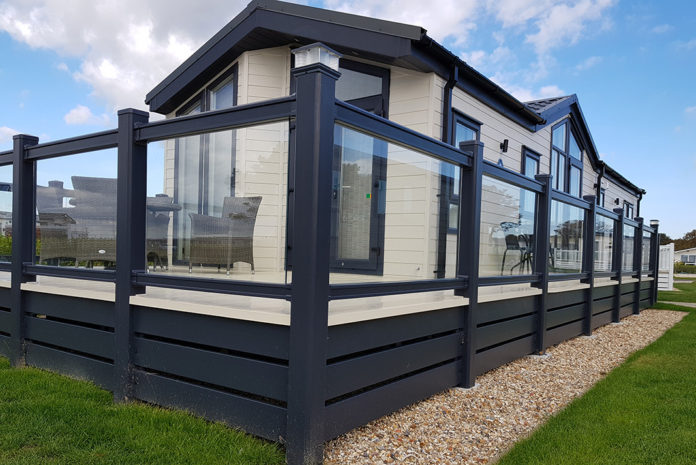 Dorset caravan park, Hoburne Park, is the latest recipient of products from glass safety specialist, Tuffx.
The brief for the ongoing, phased project has been to supply over 250m2 of 10mm toughened clear glass, and 10mm toughened grey glass balustrade panels – installed to provide elegant finishes to the decking areas of hundreds of Hoburne Park's on-site caravans.
The park had specified polished edges and dubbed corners, in part to ensure the safety of the families and young children visiting each year.
Selected for its reputation for speed, reliability and consistent high quality, Tuff-X says that its high concern for customer well-being makes it an ideal partner for commercial projects such as Hoburne.
Graham Price, TuffX managing director, said: "We consulted with our customer to ensure that we provided the most appropriate colour and finish to each unit, using glass which offered optimum safety, aesthetic appeal and ease of installation."