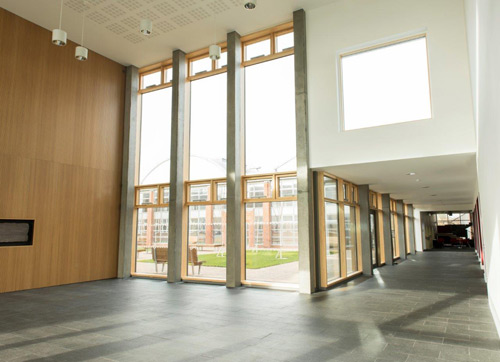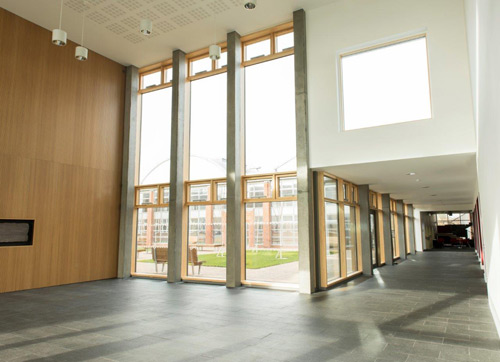 The future is looking bright for the pupils of Lady Eleanor Holles School, thanks to a modern school building that maximises the use of natural light through the use of Senior Architectural Systems' range of Hybrid windows and curtain walling.
The independent girls' school in Middlesex, which won the RIBA London Award 2014, was designed by Walter & Cohen Architects to achieve a BREEAM rating of 'excellent'.
Featuring aluminium on the exterior for durability and low maintenance and engineered timber on the interior for a 'natural look and feel', Senior's Hybrid range is said to perfectly complement the school's use of timber design elements both inside and out.
Senior's Hybrid series 3 curtain walling system and Hybrid series 2 frameless casement windows were installed to the main teaching block and art centre to give 'sweeping views' across the playing fields.
The Hybrid series 2 frameless casement windows are also said to have provided the attractive seamless facade that the design team desired, as well as giving impressive U-values and thermal performance.
Senior says it worked closely with fabricator, Soundcraft, to deliver the prestigious contract.
For more information about Senior, visit www.seniorarchitectural.co.uk