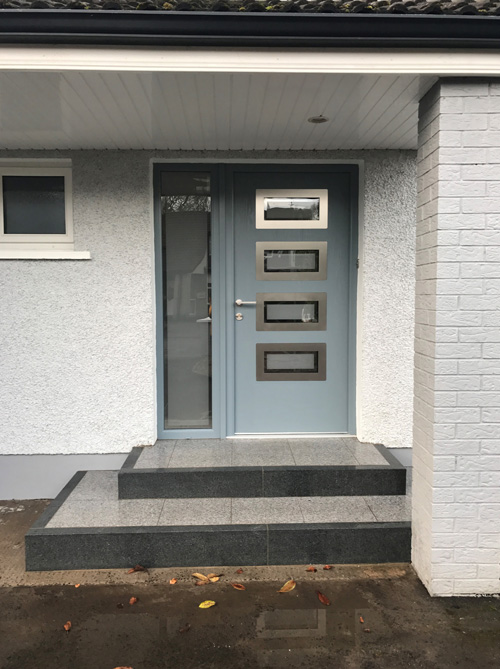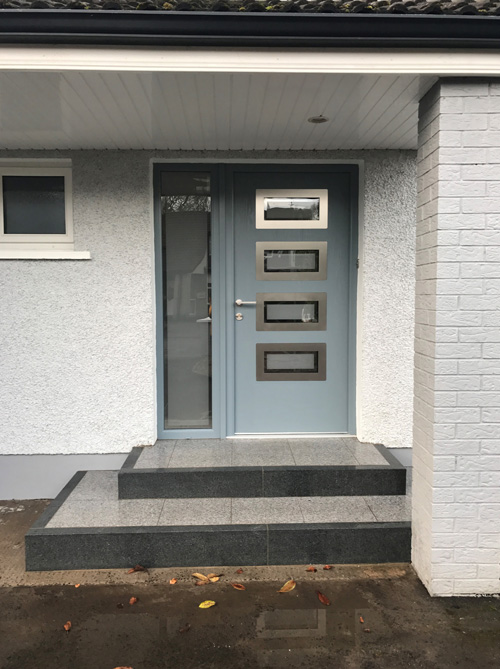 The Modo composite door range from Apeer has been used in a home renovation project in Broughshane, County Antrim.
Apeer's Ryan Burnett replaced the old single glazed door on his property with a door that could be completely personalised to suit the external look of the property.
"The FIT Show gave me the chance to see the colour options, furniture and glass designs available, and how through a combination of these, I could make a door that was personal to me and would suit the needs of me and my family.
"The replacement door we chose was the Modo AMD6 door finished externally in a non-standard RAL colour, squirrel grey. I loved the look of the contemporary bar handles that are available, but with young children in the household I knew this wouldn't be practical as the lock would be too high. The Apeer Sales Team suggested the new Karcher handle, which suited our needs perfectly and we love the modern look and it complements the Modo door style really nicely."