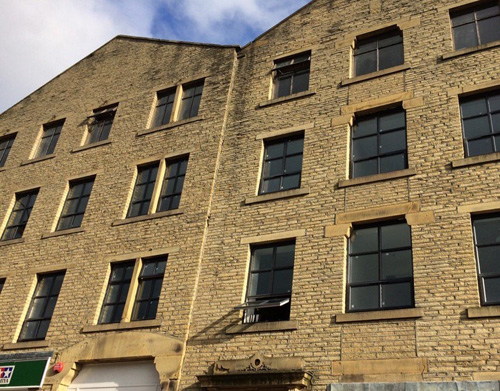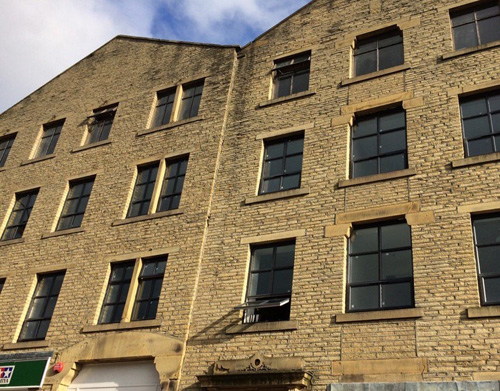 K2 Aluminium Systems, an installer of the Glazerite UK Group, has recently completed a redevelopment project in Halifax for Leeds Beckett University Business Centre.
The project consisted of 125 windows as part of the larger multi-million-pound transformation programme on the old weaving mill located on Horton Street in Halifax.
The architectural aluminium specialist installed VEKA's M70 frames in grey, which were manufactured by Glazerite's Bolton Division.
Pete Smith, sales manager for Glazerite, explained: "The Matrix 70 system, characterised by its 5 chambers and clean chamfered lines, provides a modern, energy efficient solution that looks equally at home when used for new build projects or refurbishment projects such as this one. The required styles looked complex in design but were easy to manufacture thanks to our state-of-the-art multi-headed welding and cleaning facilities.
"K2 needed a quick turnaround to fulfil their tight-fitting schedule, installing a floor per week to meet the completion deadline, and our nationwide coverage meant we could deliver as and when required.
"The frames themselves were matched to the original timber window style to keep in touch with its period façade, and this project is another great example of thermally efficient, modern materials being used to allow a historic building to live on for many years to come."