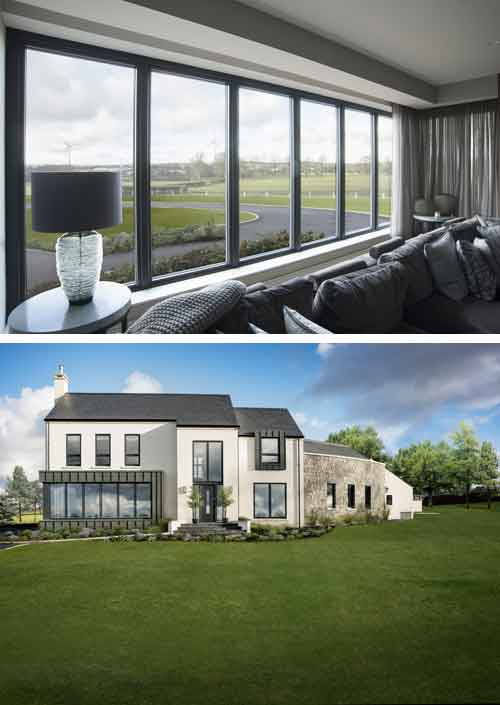 When the creators of Lumi, billed as 'the industry's most radical new window and door system' heard that a substantial 'ultra-contemporary house' was being planned not far from its head office, the opportunity seemed too good to miss. Fortunately, the owner of the property agreed, plans were drawn up and the result was not only a 'stunning private residence' but also 'one of the best showpiece installations any manufacturer could wish for'.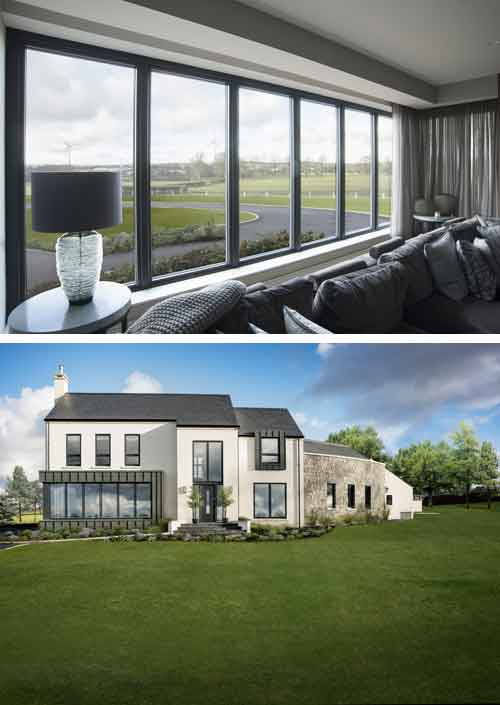 "When we began creating the Lumi concept, our mind's eye put it in a high-value, bespoke contemporary setting," said Apeer MD, Asa McGillian.
"Then, when we saw that the architect's drawings were so much like that mental picture, we could not let the opportunity pass. The result is not only a superb piece of architecture in its own right but also an absolutely ideal setting to bring out the best in the Lumi system."
He added: "Many have been surprised since that Lumi has been chosen as a feature in classical and traditional settings as well as contemporary because it has a simplicity that makes it at home anywhere. But that same simplicity is brought to the fore in such a setting as this."
The installation makes extensive use of Lumi windows, residential doors and sliding doors, placing them among a variety of exterior materials including white render, grey random stone and shiplap timber cladding.
Anthracite grey was chosen throughout for the Lumi exteriors, with the window interiors in signal grey. Many of the ground floor windows are single-pane floor-to-ceiling panels, calling on the high technical spec and energy efficiency that lie behind Lumi's unique good looks. In the case of the large panes, however, the proximity of the site did also prove to be an additional bonus, as Asa explained: "At the time, these were some of the biggest panes we had produced in the system so, in some ways, it was a learning experience for us as well. Being such a short distance away however, we were able to supervise both transportation and installation very closely and at the same time gain many valuable insights that have now been integrated into our standard procedures."
The Lumi system is as radical in its construction as in its looks, with its triple glazing bonded to an internal core of foam-filled reinforced glass fibre profiles. To the exterior, it shows uninterrupted 'frameless' panes of glass while the interior has a more recognisable window profile appearance with a variety of colour and grain options to match any interior.
Asa McGillian concluded: "The Lumi system has featured in projects and refurbs of many styles and sizes all around Britain and Ireland in the two years since its launch but this one still stands out as one of the best examples of everything that the Lumi system can achieve. We are all very proud of it and it almost goes without saying that the owner is as thrilled with it as we are."