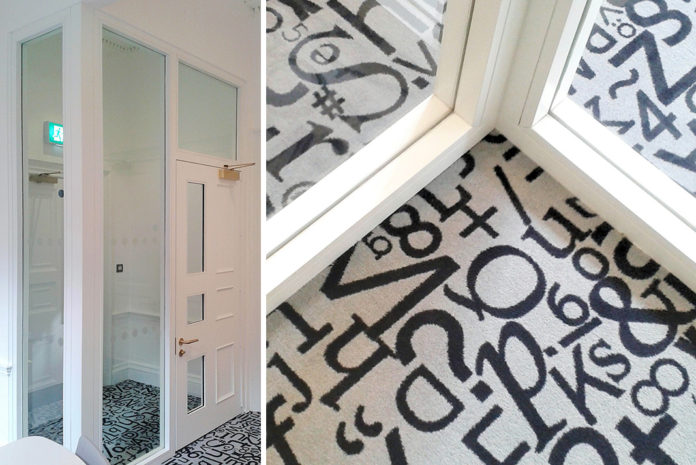 A project to create a high-quality meeting room and classroom within the new Upper School of the prestigious École Jeannine Manuel School in London has been completed using the complete fire resistant, timber frame glazing system, Promat Systemglas Ligna.
The project utilised the Systemglas Ligna butt-jointed glazed partitioning system, in combination with timber doorsets, and features EI30 fire protection with 39db acoustic insulation to help reduce unwanted noise disturbance.
The brief stated that 30 minutes fire safety should be assured with 'no ambiguity', and that the design of the glazed partitions complemented the existing décor. This included the creation of a glazed screen with an integral door spanning 3.8m.
In conjunction with Promat Systemglas approved installer, PGS Glass, a partition and doorset was developed using the Ligna fire resistant glazing system. Ligna is one of a family of products which have been tested (Certifire CF5452) to provide integrity and insulation (EI) fire protection from 30 minutes up to 60 minutes (EI30 to EI60).
Ligna's exact configuration of fire rated glass and components, including beading and setting blocks is manufactured in house and is provided to installers who are fully supported by Promat UK throughout the installation stage.
For Kent-based PGS Glass, the École Jeannine Manuel School office development was said to be the ideal project to utilise its fire rated glass experience and expertise to add value to a client project. The company works with clients across the South East to provide glass and glazing for all kinds of commercial and domestic projects, with one its core strengths being fire protection.
Paul Groves, contracts manager at PGS Glass, said: "We're really pleased with the result that Systemglas Ligna has enabled us to achieve at the École Jeannine Manuel School. Working closely with ME Construction and Promat's technical team from the outset, we have been able to create modern offices with maximum light transmission, whilst offering a fire protection assurance that provides total peace of mind for the client."
PIC CAP: The new fire rated glass screens created using Promat Systemglas Ligna at London's École Jeannine Manuel School