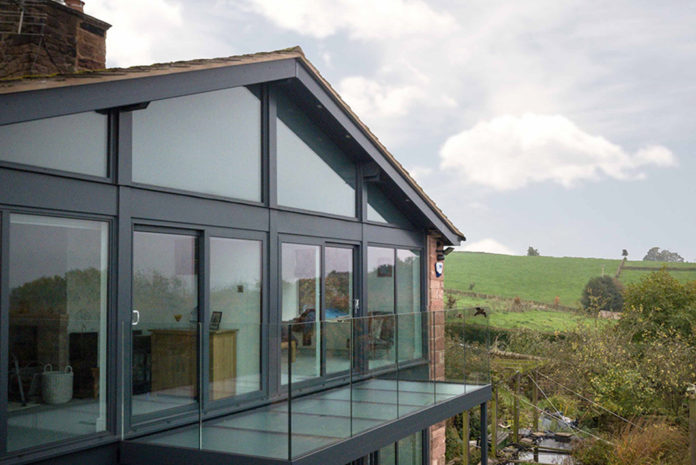 Glass manufacturer, TuffX, has supplied external walk-on glass floors, framed with 21.5mm laminated glass balustrades, to a Staffordshire farm.
Common Farm, near Stoke on Trent, sits in a landscape of rolling hills and trees; an environment where natural light and the essence of space are innate features.
TuffX says it was selected as the supplier thanks to its industry reputation for speed, reliability and consistent high quality. It provided the project with 10m2 of 33mm laminated walk-on floor panels, each finished with a Dream anti-slip glass layer. Both these, and the perpendicular balustrades were cut with radial corners, which were designed to match the contours of the overlooked outdoor swimming pool and dry stone walls.
TuffX managing director, Graham Price, commented: "While TuffX has supplied products of this type for many projects, it's not often that we need to really consider the natural surroundings as much as we did at Common Farm. Installing large panes of glass within such a beautiful, scenic setting is simple; making it appear as though it belongs, takes extra thought.
"The polished surfaces reflect sunlight from every angle and ensure that the panoramic view of the countryside is never compromised. Our clients wanted the balcony to enhance their property and act as an observation point while remaining functional. We feel that we have absolutely achieved this aim within this project."