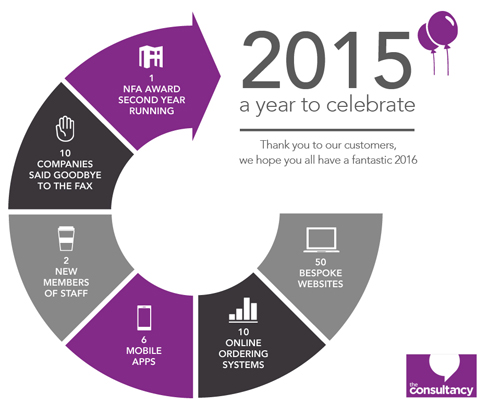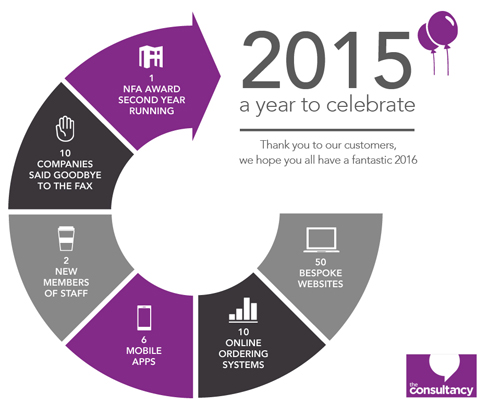 Award winning digital specialist, The Consultancy, says it is closing the year celebrating its most successful annual performance to date.
The company, which specifically works within the window and door industry, has created 50 bespoke websites, 10 online ordering systems and six mobile apps in the past 12 months.
Alongside this, the company has expanded premises and most recently recruited two new senior appointments, Courtney Blakey as account manager and Daniel Smith as web developer.
Richie Thornton, director of The Consultancy, said: "We could not have asked for a better year, our customer base is growing, profits are growing and it's great to see that our industry is really embracing the digital age.
"When we first launched The Consultancy, over 10 years ago, we set out to make sure the window and door sector moved with the times and kept up with its customers. With a year like this one, we feel we're really achieving that and cannot wait to carry on into 2016.
"On top of this, our much-loved 'Death of the Fax' campaign has resulted in 10 companies saying goodbye to the traditional fax machine and embracing online ordering capabilities to suit their customer needs."
The Consultancy's Death of the Fax campaign will be drawing to a close at the end of the year, however the company's latest #InvestOnline campaign will be carrying on into the new year.
Richie added: "Investing online is something every company in the industry should be conscious of when they're looking at where they want to take their business. Plenty of businesses value the importance of a new showroom, but have they taken a look at their online worldwide showroom?
"We'd like to take this opportunity to thank the industry for its support and wish them a very happy new year from all of us here at The Consultancy."
For more information, visit www.theconsultancy.co.uk / www.theglazingvault.co.uk