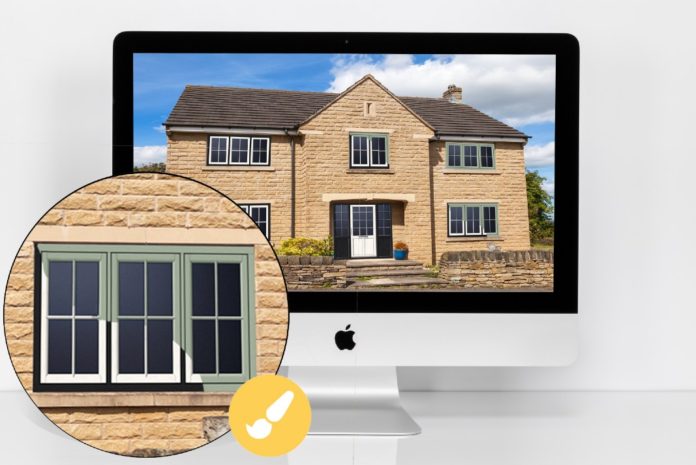 The Installer Award-winning software company Tommy Trinder has added a 'magic paintbrush' tool to its Framepoint app, aiming to help installers better sell colour window frames to customers. The business won Glass and Glazing Products (GGP) magazine's first-ever Installer Award on 18 March, for Best Installer Support Programme or Service Initiative.
The Magic Paintbrush, from Tommy Trinder, is a slick, one-click function that allows users of the Framepoint app to suite the colour of all items in a quote in seconds. Frames, sashes, cills, add-ons, internal and external finishes can all be cloned in a click. Colours can be applied regardless of material or product type. For example, if a quote includes an aluminium bi-fold, PVC-U door and some timber sash windows, users can suite the colour of all those items in one go by clicking the Magic Paintbrush. Photographs of the client's home are simultaneously updated too, allowing customers to visualise the effect of their colour choices in real time.
"There's real wow factor to our new Magic Paintbrush feature," said the software's founder, Chris Brunsdon. "There's lots of ooohhhs and ahhhsss when you show homeowners how their house looks in a range of colours, in a click!"
With over 170 foil choices within Framepoint, and well over 500 paint finishes, Tommy Trinder felt it was important to be able to navigate options quickly: "Saving time is one of the number one priorities among Framepoint users," explained Chris. "We see this launch as the first in a series of updates that internally has come to be known as the 'Save Hours Suite'. Further development of this feature will allow Framepoint users to clone any aspect of an item instantly; for example, with one click to modify leads, Georgians, handle choices, joint types, mouldings etc across an entire quote composed of any product and in any material."
The Framepoint app is available by subscription from £95 a month. Find out more at www.tommytrinder.com. For more about GGP's Installer Awards, visit www.ggpinstallerawards.com.