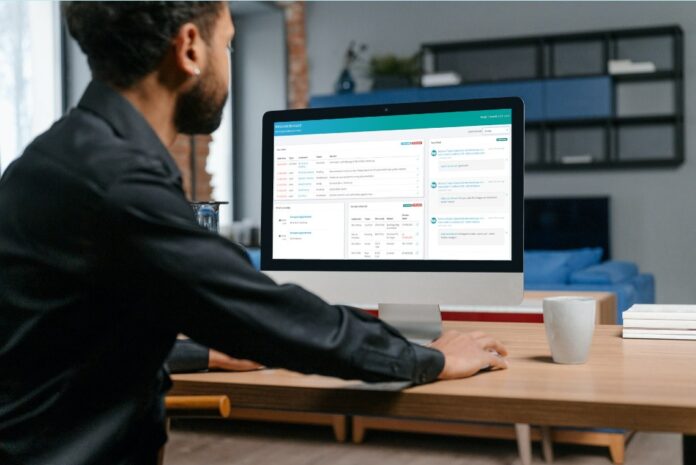 Business Pilot has launched a major update of its drag-and-drop schedule board, giving installers access to a new, real-time, weekly fitting value from its schedule board. The change means that, if an appointment is moved from one week into the next, as well as being instantly updated in weekly cashflow forecasting the appointment also shows on the schedule board for that specific week, creating an instant visual reference for cashflow, week-by-week.
"It's one of the really big wins about Business Pilot", explained Elton Boocock, Business Pilot's managing director. "Every aspect of the system is linked, so you make one change – in this case drag-and-drop an appointment from the schedule board from one week to another – and your cashflow forecasts and weekly fitting value is immediately updated.
"What you now also get is that very easy-to-understand overview on the schedule board. You can glance across, see weekly fitting totals and adjust schedules so that your cashflow is sustained throughout the month, helping you to manage your business more effectively."
Launched in 2017 and designed by installers for installers, Business Pilot aims to connect the dots between sales, operations and financial reporting, from the moment a lead is registered through to completion and even aftercare. Users can access information on any job at any time, its creators have said, or users can group information together to see and analyse trends across a business.
Project information and financial reporting is accessible at any time, on any device, anywhere installers need it, according to Business Pilot's representatives. The information can be brought to users' fingertips in real-time, in an easy-to-understand management dashboard.
The latest round of updates includes an option to view service call details by double clicking the entry, without leaving the schedule board. There are also options to edit the upper limit on the number of installations or service calls booked in on any given day, so you don't overstretch your teams. This includes maximum full day, half day and auto-booked jobs.
In addition to the schedule board innovations, Business Pilot has introduced full integration across all digital calendars, for example Outlook and Google. This in addition to the API it launched in May with Fensa, which allows members of the scheme to register jobs instantly, without having to fill out Fensa's own forms.
"We will never be done," Elton continued. "Business Pilot is an out-of-the-box solution for running any installation business, but we can always do what we do better and are committed to continuous innovation and improvements to make things even better."