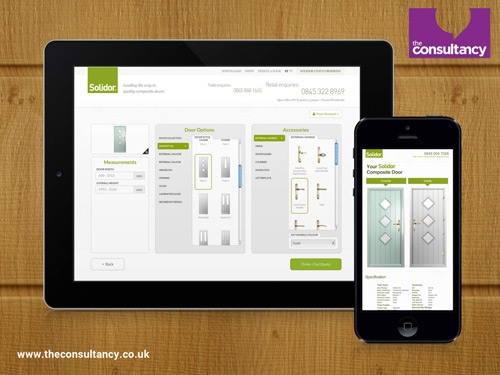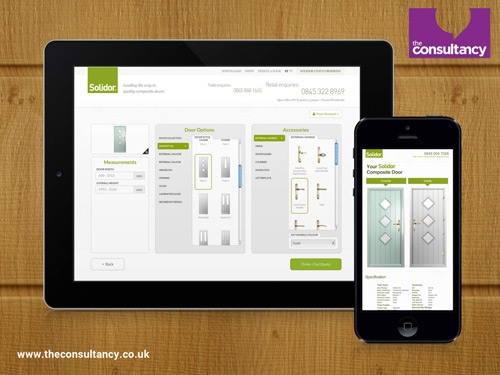 Digital specialist, The Consultancy, which provides online options specifically for the window and door industry, has launched a second-generation cloud service for composite door supplier, Solidor, providing online quoting and ordering.
Cloud2 offers a streamlined online service aiming to make an 'effortless' system for users.
The new user interface and full online ordering system integrates into Business Micros (BM) Evolution Platform for manufacturing and EvoNet Business Management Solution.
Richie Thornton, director of The Consultancy, said: "We have worked closely with BM and Solidor to ensure the completed delivery of the project and the smooth transition of users from Cloud1 to Cloud2.
"The full system, as always, is technically sound and robust and we cannot wait to hear the feedback."
The Consultancy will continue to develop Solidor's online offering to its customers with more features planned in the coming months to assist Cloud2 users and Solidor Admin users.
Joe Martoccia, managing director of Solidor, said: "The second generation of Solidor Cloud offers a far better user experience, while at the same time, allows us to process a complete order electronically, from order confirmation to delivery.
"We're investing heavily across the business at present and a strong IT infrastructure is pivotal to our future success."
The Consultancy reports that it has been experiencing another year of 'record growth' and is running a recruitment drive to fill further high-skilled positions.
Richie continued: "More and more organisations in the industry are beginning to switch on to the fact that online systems equal lead generation. Solidor is the perfect example and we cannot wait to develop its online systems even further."
To contact The Consultancy visit www.theconsultancy.co.uk or call 01429 239 689