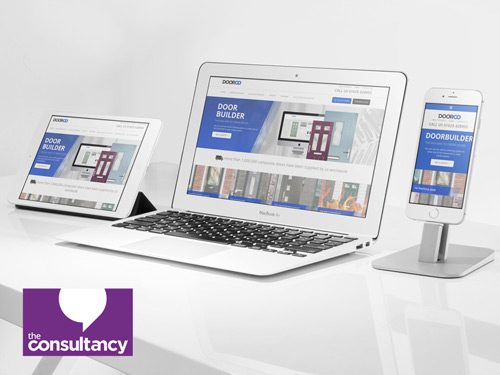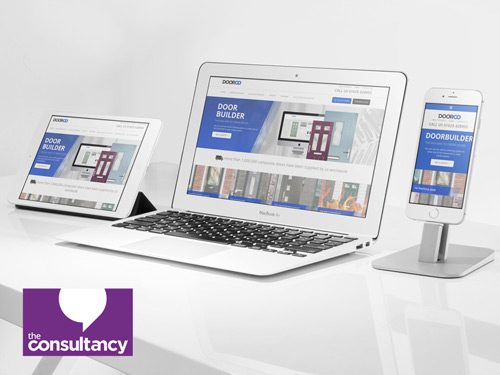 Digital specialist, The Consultancy, has joined forces with composite door supplier, DoorCo, to launch its new mobile-responsive website.
Jayne Sullivan, operations director of DoorCo, which recently re-branded after 30 years, said: "Asking The Consultancy to join the launch was essential to the whole project. We've seen the quality and expertise they add to every task and they know the industry inside out.
"Alongside this, the organisation ensured we were guided throughout the development process from the initial point of contact to the final product."
Richie Thornton, director of The Consultancy, said: "This is an example of yet another company referred over to us in the industry. To be chosen as a key contributor to the launch, is a credit to our work."
After working on advanced digital systems for the likes of Solidor, Truemans Windows and Deceuninck, The Consultancy was awarded Digital Specialist 2014 at the National Fenestration Awards.
Richie added: "Last year was really such a highlight for us, after 10 years in the industry, our portfolio of work is to continuing to go from strength to strength.
"Although we've already filled two high-skilled positions in the last month, we're still running a recruitment drive and are looking to add to the expanding team."
To contact The Consultancy, visit www.theconsultancy.co.uk or call 01429 239 689.