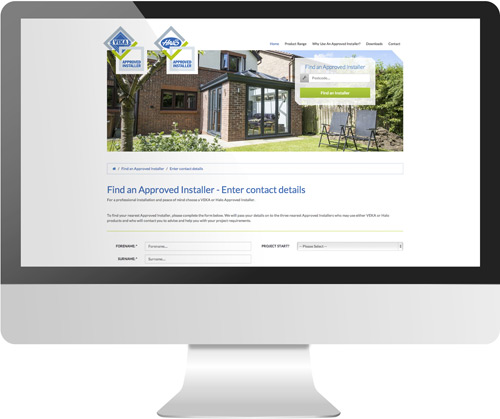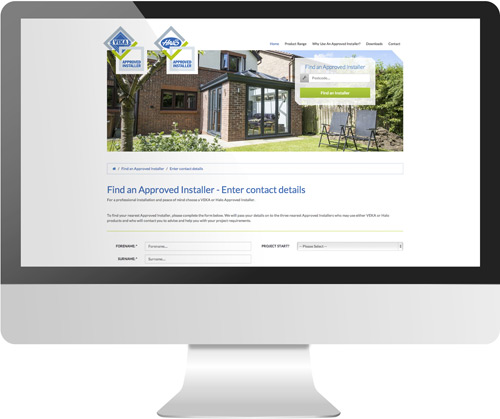 Online enquiries from homeowners exploring The Veka UK Group's Approved Installer Scheme are reportedly being converted directly into 'lucrative work' for members of the support initiative.
A dedicated homeowner-facing section of the Approved Installer website guides visitors through the benefits of the scheme, the Veka and Halo home improvements on offer and, crucially, an 'easy-to-complete' contact form indicating the nature of their enquiry and showing where their nearest Approved Installers are located.
Amy Grundy, national sales manager for the Approved Installer Scheme explained: "With the website, we've kept things as simple as possible. Visitors get the low-down on the essential elements of working with an Approved Installer, allowing individual companies to expand on their benefits when following-up the sales leads we send them.
"Our contact form is just that – it simply asks visitors for their contact details along with a very basic indication of the work they're interested in. This info helps us forward the lead to the enquirer's three closest Approved Installers – be they Veka or Halo – who then get in touch, find out the specifics of the job, and put a quote together for the work.
"This is just one way that becoming approved makes life easier for installers. Our package of marketing support puts subsidised websites, personalised promotional materials, and targeted advertising in easy reach of all Approved Installers. We've taken care of the professional design costs – installers just need to pay for printing and postage to achieve results that most companies can only dream of!"
In barely a year since its launch at the FIT Show 2014, more than 400 installers, fabricators and suppliers are said to have joined the Approved Installer Scheme.
Amy continued: "To see Approved Installers, up and down the country, converting online quotes into profitable work is really encouraging. The fact that Approved Installers can access this provision free of charge has made the scheme an amazingly popular introduction to the support on offer from The Veka UK Group. I, for one, can't wait to see what year two holds for the Approved Installer Scheme!"
Companies interested in learning more about the benefits of becoming approved should visit www.vekauk.com/approvedinstaller