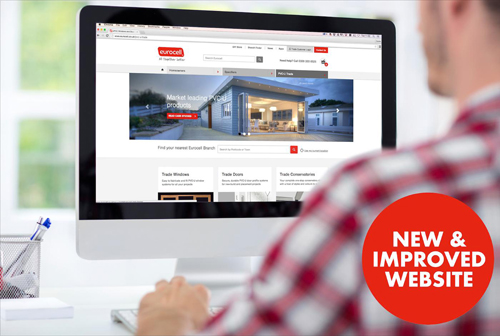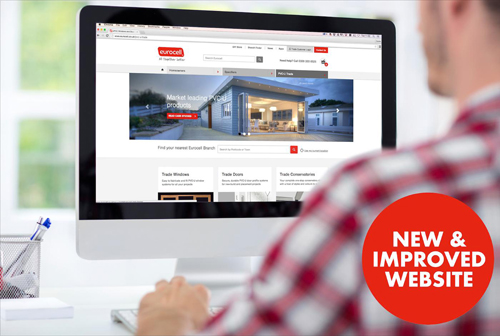 Eurocell says it is reinforcing its online presence with a new website that delivers a range of e-commerce, content and online marketing services in user-friendly formats, optimised for both mobile and desktop.
Part of Eurocell's 'omnichannel' marketing provision, where manufacturers, retailers or distributors can promote their products and services across multiple 'touch points', such as web, email, social media and telemarketing, the new site at www.eurocell.co.uk delivers design tools, product information, online purchasing and marketing collateral that specifiers, fabricators, installers and homeowners can access in what is described as a 'fast, straightforward fashion'.
According to Eurocell, there are more than 1,000 pages of main content and 6,000 further pages including B2B and B2C e-commerce sites but the advanced 'responsive' design is said to make it readily accessible on all devices whether desktops, laptop, mobiles, tablets or phablets. Furthermore, the company says it is simple to navigate thanks to its fixed navigation that stays in view while the user is scrolling up or down, combined with a 'super navigation' drop down menu that previews the content as the user hovers on any given link.
Eurocell trade customers can register and log into their own area of the website to download consumer brochures, customisable literature, Eurocell system guides, how-to guides, case studies – and find out about RightSite, Eurocell's trade customer website design and build service.
The new Eurocell website enables consumers to purchase roofline products and trade customers to select any Eurocell product through a 'Click & Collect' service from any of the company's 130-plus branches. And according to Eurocell, 'best-in-class' security is guaranteed.
And, thanks to its custom-designed Content Management System, Eurocell manages the bulk of the site in-house, so that it will always be up-to-minute in terms of news, product innovations and technical content.
To explore and enjoy the benefits of the new, comprehensive Eurocell online offering, visit www.eurocell.co.uk