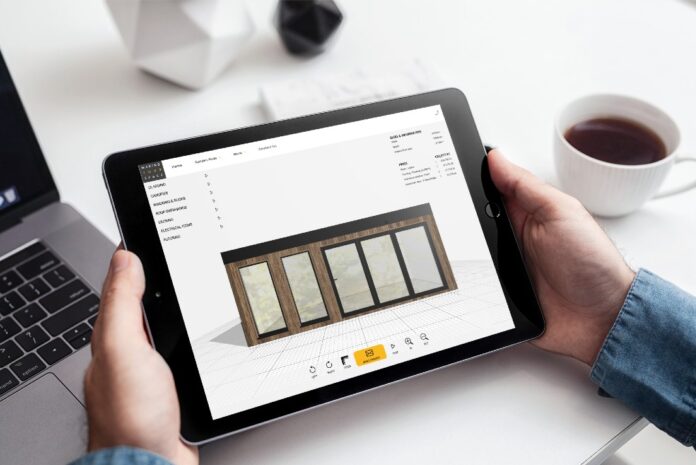 Making Your Space has partnered with Business Micros to propel its high-profile launch into the premium garden room and outdoor living market. The team behind Making Your Space wanted to create a stylish, consumer-friendly website which would engage homeowners and also deliver a completely new 3D configurator to drive retail enquiries and give a real USP to trade customers. Web design came courtesy of the Consultancy, a Business Micros Group company, and the 3D configurator was created by the same, in-house programming experts behind Business Micros' Touch platform.
Crucially, Making Your Space now has the option to work with Business Micros to integrate these front-end tools with its next-generation Touch software. This encompasses the entire supply chain of consumers, installers, fabricators and material suppliers, in one fully integrated system.
From the outset of the project, Ryan Crossley, Making Your Space's director, felt that Business Micros was the right partner for the project. He said: "Not only did they understand the scale of our ambition, and deliver a garden room portal which is already head and shoulders above what our competition are offering, we know that they also have all the knowledge, products and expertise in-house to help us as we continue to grow."
Currently, the Making Your Space configurator is the big differentiator which is helping to generate enquiries from both the trade and retail markets. It sits on the new Making Your Space website at makingyourspace.co.uk and allows homeowners to design their dream garden room, get an indication of cost, and then submit an enquiry.
It is simple and intuitive to use, they say, and lets customers add all the options they need, from flooring to electrics. Enquiries are already effectively price conditioned, so, all of the leads being passed to trade customers are genuine, and they are allocated by postcode, using a tool developed by Business Micros. Trade customers that sign up as Making Your Space Design Partners also have the option of having their own branded version of the 3D configurator embedded on their website for free, enabling them to generate leads and promote the garden room option for themselves.
Nick Bailey, Business Micros' business development manager, confirmed that Business Micros is making major strides in the growing garden room market. He added: "The project for Making Your Space is a great demonstration of what we can deliver on 3D configurators. We'll also be adding this functionality to our Touch software platform shortly, so that customers can quote, price and order garden rooms from their chosen supplier using the same technology they use to order windows and doors." More details are available at store.bm-touch.co.uk and theconsultancy.co.uk.