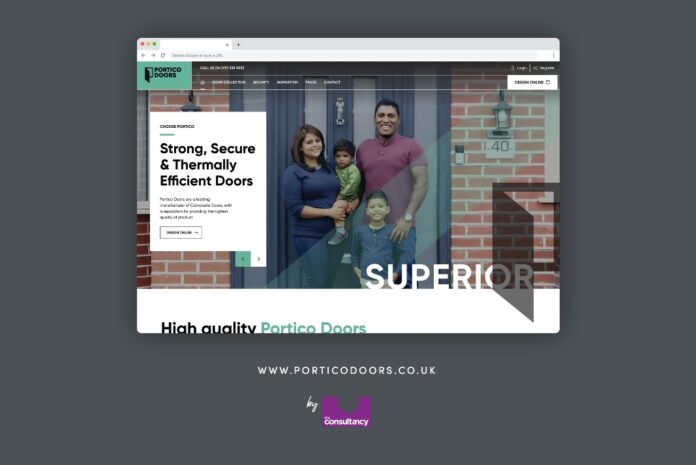 The digital experts at the Consultancy have created a website for Portico Doors. The Consultancy supplies a range of products to businesses within the glazing industry, including website design and development, mobile app creation and online lead generation tools. The firm is part of the Business Micros Group.
The website development specialists at the Consultancy had impressed Portico Doors' managing director, Tony Craggs, with websites that the team had previously created for his other businesses. Tony has reported that the team has delivered once again with a stylish and contemporary design for porticodoors.co.uk, a website that targets both trade and retail customers.
Tony explained: "In a crowded composite door market, we needed the website to help us stand out and work hard to generate leads for us and our installers. We're really happy with the result. It does everything we need it to do, and more.
"I've worked with the Consultancy several times in the past and have always been impressed with the quality, the reliability of the service and the support they provide, every step of the way. There's a lot to be said for choosing a web development partner that just knows this industry inside and out. It makes the whole process so much easier and more enjoyable, and means you get to the finish line without wasting time navigating obstacles and false starts."
The new Portico website includes a retail door designer powered by BM Touch, the fully integrated lead generation, quoting and ordering software from Business Micros. Homeowners can use the software to design a door, using live Portico product data, and submit their enquiry directly from the website. In the meantime, trade customers can log in to the software to generate bespoke quotes and place orders.