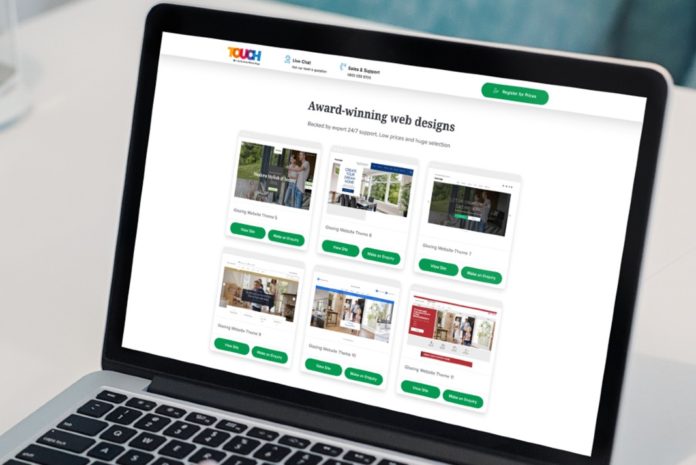 Installers wanting to boost their online presence using Business Micros Touch Vendor lead generation and quoting software can now go one step further and get their website redeveloped as well. A new option has been added to the BM Touch store which allows users choose from a set of pre-designed website themes especially designed for the glazing industry.
Paul Callaghan, managing director of the Consultancy, part of the Business Micros Group, said: "We're already seeing that the Touch Vendor software works best in terms of generating retail leads if it is added to a nicely designed, contemporary looking website. Given the massive shift online which has happened over the past year, we're also seeing lots of installers looking much more closely at how effective and up to date their websites now are. As web development specialists, it makes perfect sense for us to offer a range of stylish website themes, via the BM Touch store, which are specifically designed for installers and which perfectly complement the software.
"This option means installers can get a brand-new, professional looking website at a fraction of the cost of something completely bespoke, but still get it personalised to their business with their own colours, logos, photography and product and business info. Even better, if they sign up as a Touch Vendor customer, they can also get all the benefits of our new lead generation, quoting, pricing and remote selling software built-in."
The BM Touch website design service comes with full support and set up by the Touch team, and a simple content management system which allows installers to update the website for themselves. Click here to find out more.