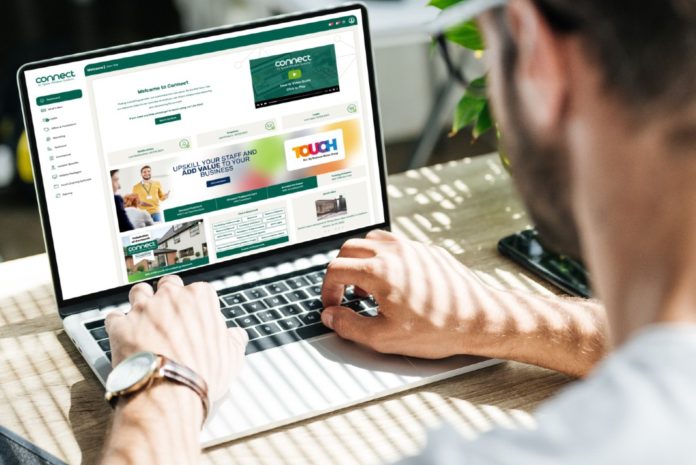 Epwin Window Systems has launched Connect, an integrated digital resource centre designed to help its customers make the most of partnering with the systems company. The resource provides customers with "a wealth of cutting-edge business, technical, commercial and marketing support, in one integrated resource centre," according to Gerald Allen, marketing manager at Epwin Window Systems.
Connect has been especially designed to help fabricators and installers access a range of business support, and, in doing so, help drive sales, increase profit and simplify access points. The fully integrated resource platform connects business support elements for a reportedly superior user experience. The company claims that the platform's level of detail is exemplary and offers the industry's 'most comprehensive fabricator and installer support package'.
The resource includes sections highlighting marketing support that is available, including image libraries, bespoke creative services and brochure downloads. Technical documentation is available on all Epwin Window Systems' products, and there is a section on support for commercial fabricators, including information on becoming an approved commercial manufacturer to unlock further opportunities. The resource carries details about customer affiliate programmes and exclusive discounts from Epwin Windows Systems' approved industry partners too.
Gerald said: "Epwin Window Systems' scale means we can give our customers a great deal of added value, over and above our industry-leading window and door systems. The Connect portal reveals just how comprehensive that support is, and delivers exclusive opportunities to add real value to their businesses."
Connect works across desktop, mobile and tablet devices, so that Epwin Window Systems customers can access the information they need 24/7. Epwin Window Systems is the UK's largest manufacturer and supplier of award-winning PVC-U and aluminium window and door systems.