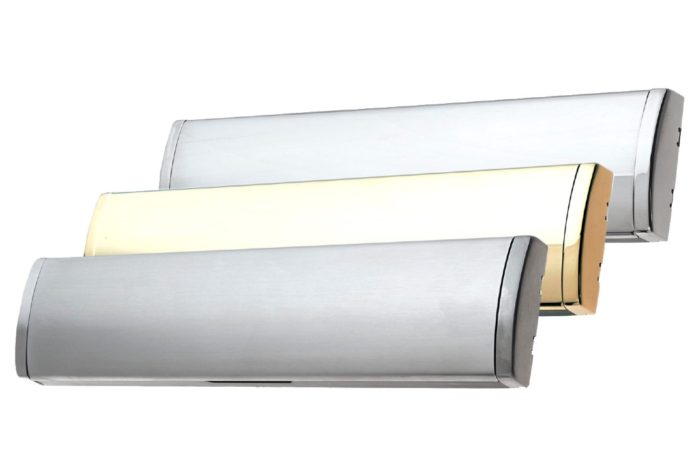 Mila has launched what it is calling 'the most fabricator focused' TS008 certified letterplate on the market. Developed in response to feedback from fabricators, it is slimline, stylish, leakproof and easy to fit in standard apertures.
The Mila letterplate is available in both stainless steel SupaSecure and standard ProSecure versions. It has passed the Door and Hardware Federation's TS008: 2015 security standard, which is now part of the updated PAS24: 2016 required to achieve Secured by Design accreditation and Approved Document Q.
TS008 was designed to stop opportunist thieves using the letterplate for fishing to steal keys and valuables, or as an access point to manipulate the locking point of the door from the inside. But it has proved a testing standard for many hardware designers to get to grips with – previously developed letterplates have sacrificed style for functionality, with bulky cowls and cumbersome add ons. The Mila letterplate is stylish and incorporates anti-fishing fins which open with a smooth, concertina action, to allow mail to be posted through. They restrict the internal flap opening to 80° , which, in combination with an angled postal ramp that deflects items upwards, makes fishing impossible.
The big advantage of the design is that it delivers a TS008 compliant letterplate which projects internally by just 45mm. That means it's neat and unobtrusive, and can be fitted to doors even in narrow hallways without any risk of the letterplate striking the wall on the inside.
Customers reported wanting a TS008 letterplate that was quick and easy to install, so Mila's design team ensured that it can be fitted straight from the box, with no need for it to be disassembled first. It fits into standard apertures with no special screws or routing required and, as the animation on the Mila website demonstrates, typical fitting time is less than two minutes.
The product also has an integrated drainage channel and a combination of external foam and internal nylon brushes which addresses the problem some customers had experienced of other letterplates leaking. The Mila version has been successfully tested to BS6375-1 and achieved an impressive 150Pa water penetration score – which is equivalent to withstanding two litres of water a minute, sprayed onto the door in gale force conditions.
Mila expects the TS008 letterplate to help fabricators and installers win new business, particularly in the fast-growing stainless steel market. There are six colours and finishes to choose from, including polished and brushed stainless and polished and brushed gold PVD stainless, as well as black and white options. These can all be mixed and matched on the inside and out. Mila has even added an interactive colour selector to its website, so that customers can try out the combinations online before they buy.
Paul Pearson, Mila's product design and quality director, said: "TS008 is undoubtedly a challenge for every designer in the hardware sector because they have to balance the need to stop fishing with the requirement that post can still be delivered in good condition in line with BSEN13724 2013. However, as we've shown, it's not unsurmountable. We're really excited about this launch, especially since the response we've had from customers who've seen the prototypes is that it's a potential game changer."
Mila's new letterplate has been extensively tested to all the latest industry standards and it comes with a 25-year mechanical and surface finish warranty. Operational reliability has been proven to 20,000 cycles, it has a passed a 100kg flap pull test and corrosion resistance has been tested to 1056 hours in a salt spray booth (way beyond the 480 hours required for a maximum grade five rating on the BSEN1670 scale). The product is also covered by Mila's BSI quality Kitemark, which guarantees consistent levels of performance.
Find out more at www.mila.co.uk/supasecure-ts008-letterplate