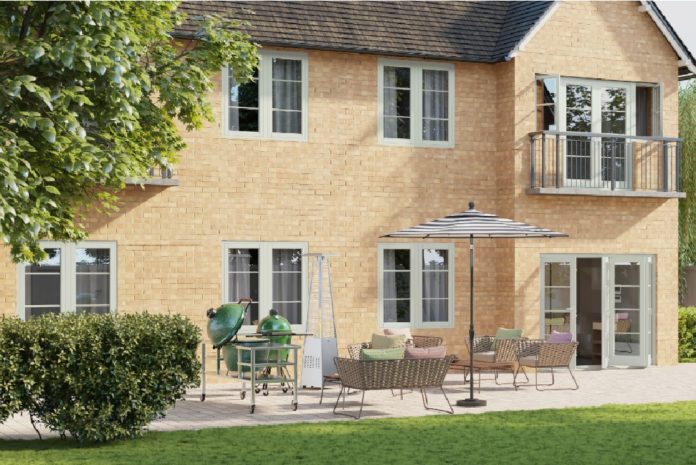 The Joinery Network, the cooperative set up to support joinery manufacturers and improve quality in the timber industry through genuine certification, has launched Lignum – reportedly the UK's first timber window and door system that fully complies with building regulations. To combat lead time issues on PVC-U, there's never been a better time for installers to look at adding timber to their range, the company says, believing its new Lignum suite of timber windows and doors to be the golden ticket to more profit in 2021. The Lignum range has full PAS 24:2016, Document Q, BS 6375: 1, Document L1B, and Document M certification, and is available exclusively to joinery manufacturers.
"Timber windows and doors have become one of the fastest growing home improvement and construction products post-lockdown," said Owen Dare, one of the Joinery Network's founder directors. "Windows are no longer a distress purchase. Instead, homeowners choose to improve their homes with new windows that add style and character, and meet demands for more sustainable products. Timber is the ideal choice for this, and we believe Lignum by The Joinery Network is the golden ticket for glazing installers."
Fully accredited and designed for UK homes, the Lignum range includes flush casement, box sash and spring balance vertical sliding windows, along with French, single, entrance and bifold doors.
Owen added: "The Joinery Network was formed to deliver safe and legal PAS 24:2016 certification for timber windows and doors, creating more opportunities for joinery manufacturers."
Window and door manufacturers can choose the products they need, get licences for each product against each test result and cascade the data to use as their own. To find out more about the Lignum range of timber windows and doors, visit www.thejoinerynetwork.co.uk.