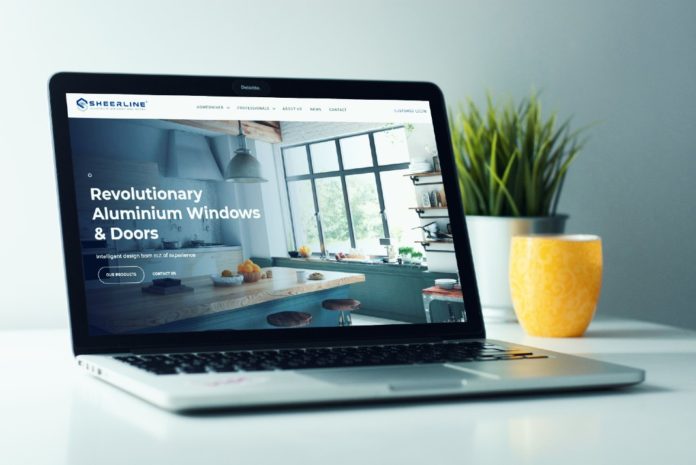 The Sheerline Classic aluminium window and door system has launched, and Garnalex has created a new website to showcase it. The striking, image-led website provides customers with everything they need to know about the 'revolutionary' system and includes video content that covers practical guidance on fabrication, installation and window maintenance, as well as specific features such as Sheerline's patented corner construction method.
Garnalex has designed Sheerline's website with fabricators, installers, specifiers and homeowners in mind, with dedicated content tailored to each audience. The homeowner section, for example, gives consumers an easy to navigate journey to learn more about Sheerline and generate leads for trade customers. Fabricators and installers can log in to the website and access a comprehensive library of brochures, price matrixes and technical guides to help them get started with Sheerline.
"We've designed the new Sheerline website as a handy resource for homeowners, fabricators, installers and specifiers," explained Roger Hartshorn, Garnalex's CEO. "Visitors can learn more about our first innovative window system, Sheerline Classic, and get a sneak peek at Sheerline Prestige.
"We've created a series of videos covering everything from installation and maintenance to homeowner benefits plus a tour of our state-of-the-art factory. We developed the videos in response to social distancing restrictions, to give trade customers all the tools and guidance they need to get up and running with Sheerline without having to visit our new training centre showroom and factory."
Discover Sheerline at the stunning new website www.sheerline.com