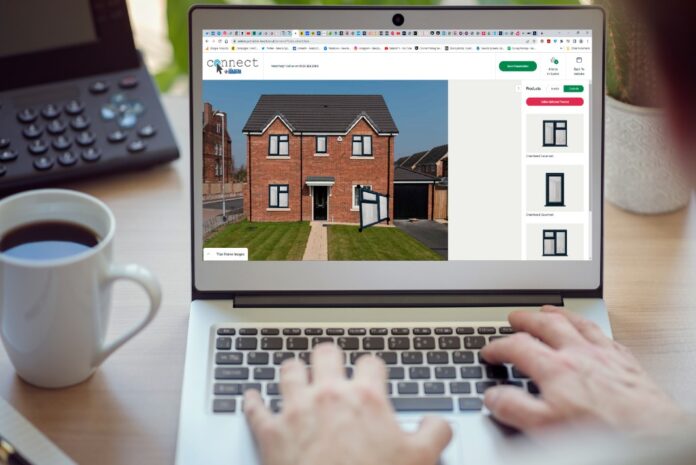 Selecta Systems is one of the first PVC-U systems companies to go live with Business Micros' new Touch lead generation software. The move is aimed at stepping up sales and marketing support for trade customers.
The Touch window and door designer, which comes with the Home Visualiser tool, is now live on Selecta's new homeowner-focused website, advance70.co.uk. The professional sales lead generation tool is also available for fabricators and installers to instantly add to their own websites via the newly upgraded Connect customer portal.
Mark Walker, Selecta's marketing manager, explained: "This is a move specifically designed to help our customers to win more business. The window and door designer has the complete range of Selecta products on there for retail buyers to choose from, all based on our BM dataset. Homeowners can also upload a picture of their own house to see exactly how their chosen design will look. When they submit their enquiry, we send the lead out to our customers in that area.
"If Selecta customers want to generate those leads for themselves, they also have the option of adding a branded version of our Touch system window and door designer to their own website. We had several customers sign up in the first week of launch and the feedback has been so positive that we're seeing many more following suit and registering.
"We demo'd Touch at Fit Show, and customers told us that they really liked the versatility of the system. It works 24/7 generating leads online or, if you prefer, it can be used face-to-face with customers in sales presentations. There is also the option to add in quoting and pricing to speed up the sales journey, adding that final professional touch.
"For fabricators, they can take confidence from the fact that the software specialists at Business Micros have designed the first truly end-to-end solution for this industry. That means that, over time, they'll easily be able to integrate Touch with other Business Micros Group products."
The launch of Touch is a key element in Selecta's sales and marketing support package for customers. The package also includes an option for customers to have a themed, branded website created by the team at the Consultancy, a Business Micros Group company.
"We've worked with the team at the Consultancy on various web projects for around 10 years and have built a really useful partnership," Mark added. "They've given us loads of support in implementing Touch – even creating a bespoke, step-by-step guide for customers so that they can deploy the branded mode to their websites in just a few minutes."
Richie Thornton, a director at the Consultancy, added: "The timing of the Touch launch probably couldn't be better for Selecta. Touch is just about the perfect user-friendly tool for generating online enquires. With signs that the retail market is getting tougher, it's exactly what fabricators and installers need right now to give their lead generation efforts a boost."