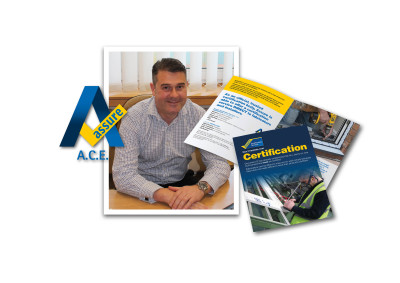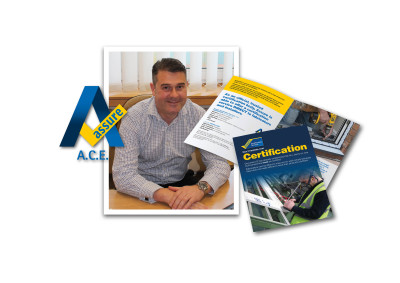 Competent persons scheme, Assure, is now able to offer certification services alongside its many existing benefits.
As an official, trusted, UKAS-accredited certification body, Assure is unique in being able to offer this service direct to customers.
Technical and compliance manager, Austin Greene, explained: "Assure is proud to support the industry with a host of services when it comes to certification. Whatever profile you use, we can advise on the best way to ensure that products and services are officially certified, giving your customers peace of mind and helping make sure you're ready for anything the industry throws at you.
"This is a great offering for fabricators who feel they may be paying too much elsewhere to have their products certified.
"Assure certification services will be able to offer certification of windows, doors, glass units, CE marking, SBD and more. Assure membership is not a requirement of using our certification services.
"For those customers who are yet to 'do anything' about certification, it's an ideal route: we're offering a clear, cost-effective and straightforward solution.
"People might be hesitating over getting their products certified, but – increasingly these companies will lose out on work to others that have all the appropriate certifications. Document Q has already established that all doors on new build properties must be certified.
"Fabricators cannot afford to miss out on work simply because they have not made efforts to have their products certified. Assure certification services takes the hassle and significant cost out of the process.
"As an additional benefit, Veka and Halo fabricators will no longer need to pay to have each of their products type tested individually. Assure certification services will 'cascade' test data down to fabricators. The Veka UK Group is constantly updating its test bank data, giving more and more combinations of components to choose from.
"The resulting certification from each in-depth test (at a UKAS-accredited test lab) will be available to all customers who also use this exact combination of profile, hardware etc. Fabricators must simply agree to ongoing auditing so that we can confirm that our 'type tested' product is representative of your manufactured product. Rather than sending each system to be tested, at a cost of thousands each time, customers can simply 'share' our expansive data.
"Fabricators will only need to send one sample product for physical testing per year.
"If a fabricator notifies us that they use a unique combination of products not yet logged on our system, we will liaise with the hardware provider to arrange testing and this information will then be available to all similar customers.
"I am proud that Assure is able to offer such a valuable, authorised service to fabricators throughout the industry. We're doing our bit to: save money for fabricators, offer a certification service from an industry body they know and trust, help fabricators quickly and simply extend their product portfolio by adopting new products (knowing they are certified) and enable fabricators and installers to tender for higher value contracts with strict certification stipulations."