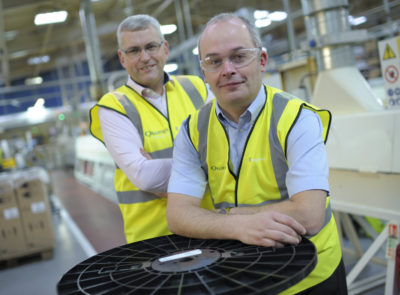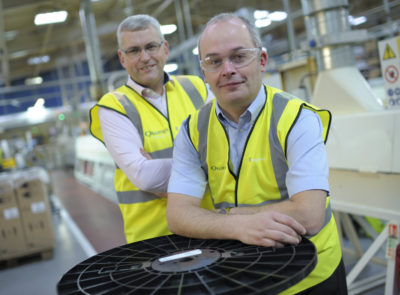 Edgetech UK is reportedly one of the first companies in the industry to be accredited with the updated quality standard ISO 9001:2015.
The quality review came out in August and the ISO 9001 standard was changed this year to meet the increasingly complex way that businesses work.
John Stark, works manager at Edgetech UK, said: "The updated standard ISO 9001:2015 reflects the way Edgetech already manages its quality service systems much more closely. Our quick response to achieve the new standard has put Edgetech ahead of the game."
The criteria for ISO 9001 is to make sure that businesses are consistently offering good products and services to their customers. The standards are regularly updated to reflect improving business practices. The newly revised standards have a big focus on risk and risk assessment.
Edgetech says it already has an 'extensive' risk assessment strategy in place and ensures security of supply for customers by manufacturing and storing products locally, with the added backup of manufacturing facilities in Europe and the US. According to Edgetech, feedback from customers has been positive, with customers receiving a 'quality product with a quality service'.
John Stark added: "When a new revision comes in, we compare the new guidelines with our existing systems to check there are no gaps and develop plans to implement new requirements."
As well as maintaining product quality, the new ISO 9001 requires that all in-house processes undergo rigorous checks during audits, including environment, logistics, training and health & safety. Every process involved to get an order dispatched to customers is assessed to ensure companies offer a consistently top-quality service for customers.
"The new ISO standard looks at quality management across the entire business and is encouraging more leadership engagement and supply chain management too," added John. "These are both things that Edgetech already does well, with annual audits with suppliers and active involvement from the whole Edgetech team."