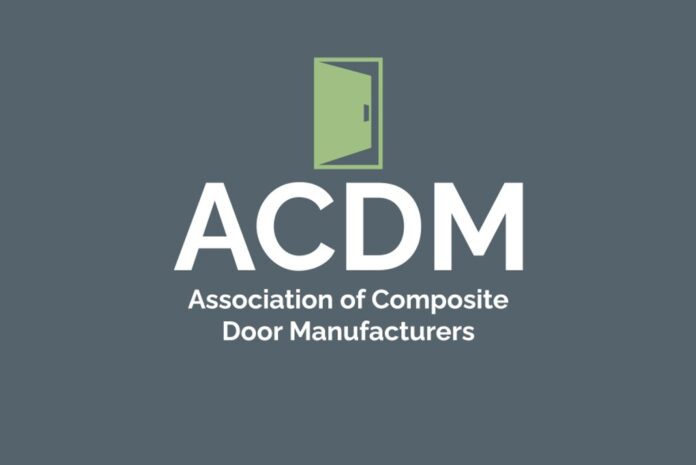 Manufacturers need to ask themselves what can give them the edge in an increasingly competitive market. Membership of the Association of Composite Door Manufacturers (ACDM) offers just that. We are here to uphold the standard for composite door manufacturers, signalling to the wider industry and consumers that our manufacturers achieve the highest technical specifications for their products, and meet or exceed building regulations.
Carrying the new ACDM logo on your website, letterhead and marketing material is a quality mark and a very visible endorsement of commitment to quality and service. Members must have had their products tested, and hold the appropriate resulting accreditation.
The ACDM is something of a best kept secret in the industry, so our challenge is to encourage the market to look out for the logo and make sure they source products from ACDM members. If you're not a member but you meet this criterion, you should give serious consideration to joining.
If you're an installer or fabricator, selecting ACDM member products will provide you with added reassurance of product quality. This is an opportunity to demonstrate to customers the quality and safety aspects of the products you're installing. Either way, it's another vote of confidence, adding value both to the product and your service.
Gareth Jones
Chair of the Association of Composite Door Manufacturers (ACDM)