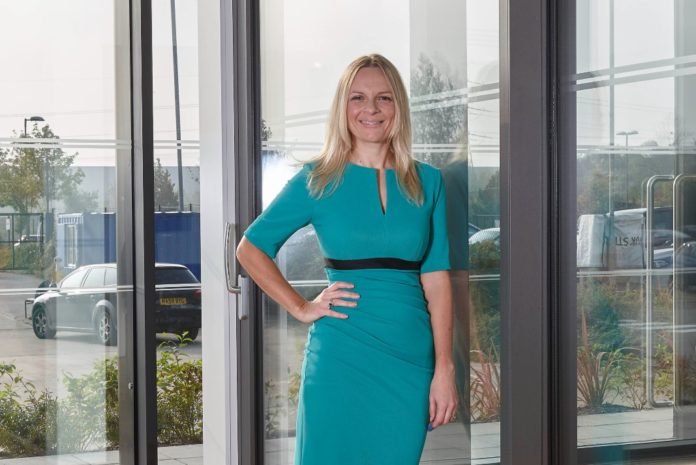 Within a year, we'll see the first changes to Part L of the building regulations, in line with the requirements of the future homes standard. In June 2022, U-values for windows and glazed doors in new-build will reduce from 1.4 to 1.2, and for opaque and semi-glazed doors they will standardise to 1.0. The expectation is that, by 2025, there will be a further reduction for windows to 0.8.
That stand-out 0.8 figure will obviously challenge the whole market – not just in system development but in glass and hardware as well, if triple glazing is more widely adopted in response. If you accept though, that the main driver behind the future homes standard is to decarbonise first new-build homes and then existing housing stock in the UK, then the inherent sustainability of aluminium, and the fact that it fits perfectly with the green agenda, means it is likely to be more in demand than ever.
As AluK pointed out back in February, the industry arguably didn't engage adequately with last year's consultations on the future homes standard. As a result, many sectors now find themselves playing catch up. Certainly, there seems to be only limited awareness of the potential impact of the changes, even though they are set to be published this December.
For me, it's either a question of the bulk of the industry being too busy coping with increased volumes and supply issues to look that far ahead, or a degree of complacency around the future homes standard, because somehow this industry always finds a way. Of course, previous experience does suggest that legislation can drive improvements in thermal performance, security and recyclability which were previously considered impossible.
However, the scale of the drop from the current 1.4 U-value for windows to 0.8 in less than four years will require an industry-wide effort, and not just a reliance on the ingenuity of engineers and big investments in research and development by systems houses such as AluK. At AluK, we certainly feel at this point that we have a responsibility to increase awareness of what the next four years are likely to look like in the aluminium sector and beyond.
I can start by reassuring our customers and the wider market that AluK has the commitment and the budget to deliver fully future-homes-compliant products in time for the deadlines – both by enhancing our existing ranges and developing new. We are already looking at new materials and processes, and considering the implications for fabrication and installation. We will also be engaging with specifiers, other building fabric suppliers and customers on product development and market changes during the course of 2021.
However, I think it's very likely that future-homes-compliant products will look a bit different to what we have now, and potentially take longer to fabricate and install, as well as being more expensive – at least in the short term, because of the probable need for bigger frames, triple glazing and higher performance hardware. Development work might be well underway at AluK, but we're pushing hard to increase awareness of the urgency behind the changes taking place and to communicate the implications they might have on developers starting projects now and future home buyers.
The future homes standard obviously only applies to new-build properties at the moment. If you're not involved in that market, it might be tempting to think that it doesn't affect you. However, the future buildings standard, which will apply to existing buildings and housing stock, is already being consulted on. Experience should surely tell us that changes in the new-build part of the market generally make their way into the replacement market pretty quickly. There's definitely no room for any complacency on this issue.
Sioned Roberts
Marketing director for AluK