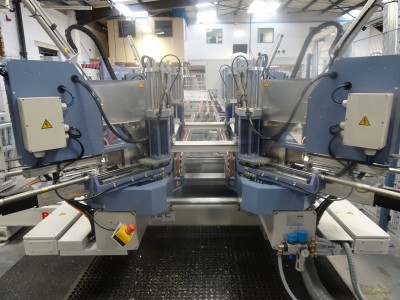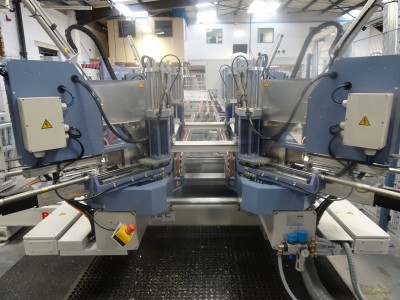 Sussex based fabricator, Whiteline, has invested £1.4 million in new equipment and processes to improve its manufacturing capability, product quality and overall customer offering.
The first phase of the investment programme was a new, fully-automated Rotox sash line that produces a consistently finished sash every 70 seconds. The state-of-the-art CNC quad welder concentrates 270°C heat for more accurate, better quality welds, especially on foil finishes.
The sash is cooled then cleaned with a knifed process, to produce 2.5mm wide cleaned welds with unique, inner bevel pinch detail to just 0.2mm. Finally the beads are cut and fitted 'perfectly'.
Ken Gray, Whiteline's deputy MD, said: "By investing in new bespoke equipment and adopting lean manufacturing techniques, used in industries such as automotive, we can achieve market leading construction, finish, production flow and efficiency. This delivers the consistent, best quality products our customers require."
A brand new frame line was the second stage of installation, mirroring the qualities of the sash line, to create a new standard in finished sash and frame combinations. Further tooling, custom welding blocks, bar coding and control automation complete the full new line investment.