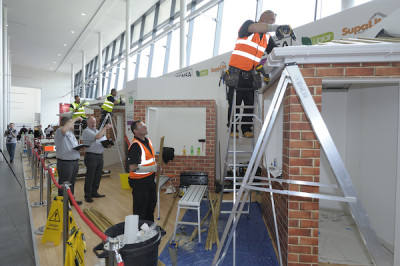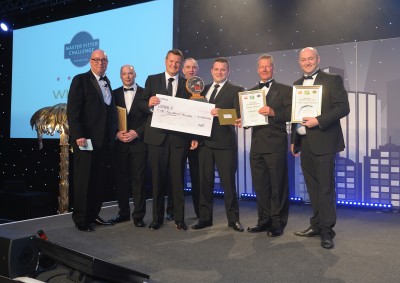 The 2016 FIT Show Master Fitter Challenge finals, held in association with Fensa, proved to be the 'toughest yet' according to the organisers and assessors for the event.
The 2016 Master Fitter Challenge final included the installation of a solid porch roof, provided by Supalite, in addition to windows by Liniar and residential doors by IG/Truedor.
The six finalists – three on each of the two days of competition – were expected to complete all three installations safely and expertly in a single day.
Craig Hanson, of Pennine Windows, swept the board by winning each of the window, door and roof installation sections, and was presented with a cheque for £5,000 by FENSA chairman, Brian Baker, at the FIT Show gala dinner.
Mick Clayton, of MFC managers and assessors GQA, was quick to praise all finalists: "This year's finalists faced tougher challenges than they would ever deal with normally and yet they all rose to the occasion and came through it, setting enviable standards for installing windows, doors and roofs. This year's competition was the toughest yet."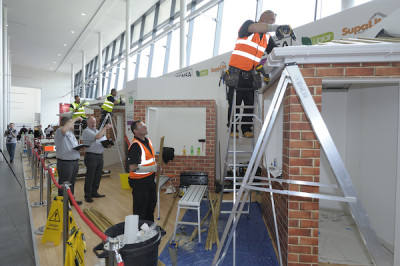 Runner up, Aaron Clegg of Masterfitter Windows, who collected a trophy and cheque for £3,000, was a previous winner of the Master Fitter Challenge, with third place going to David Keates of DK Windows.
The other finalists included Duane James of Job Worth Doing, Terry Jones of The Window Company (Contracts) and Dave Shaw, of Shaw Home Improvements.
The FIT Show's Paul Godwin said: "This year's competition was particularly notable for two reasons: the toughness of the challenges faced by the finalists and the visibility of the MFC Pavilion being located adjacent to The FIT Show registration desks. With tougher tasks to compete and under close scrutiny each finalist performed admirably."